YOURS FOR THE TAKING - LEO VALLS'S DOCUMENTARY TRAILER
September 27,2019
In his hometown of Bordeaux, France, DC Euro team rider Leo Valls had the same problems that every skateboarder around the world deals with on a daily basis—skate-stoppers, knobs, defensive architecture, cops, angry pedestrians, traffic, and everything else that comes with skating in a city center. But, Leo had ambitious vision that brought together skaters, artists and city officials working as one to redefine the role of skateboarding in the city of the future. Watch below the trailer of Skate Urbanisme, a documentary by Leo Valls, dropping on October 8. Stay tuned.
The film will be premiering in Bordeaux, France on September 28 and in Los Angeles on October 5.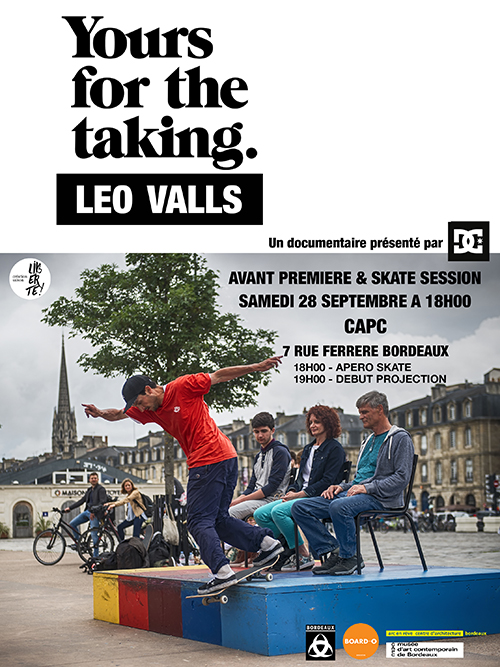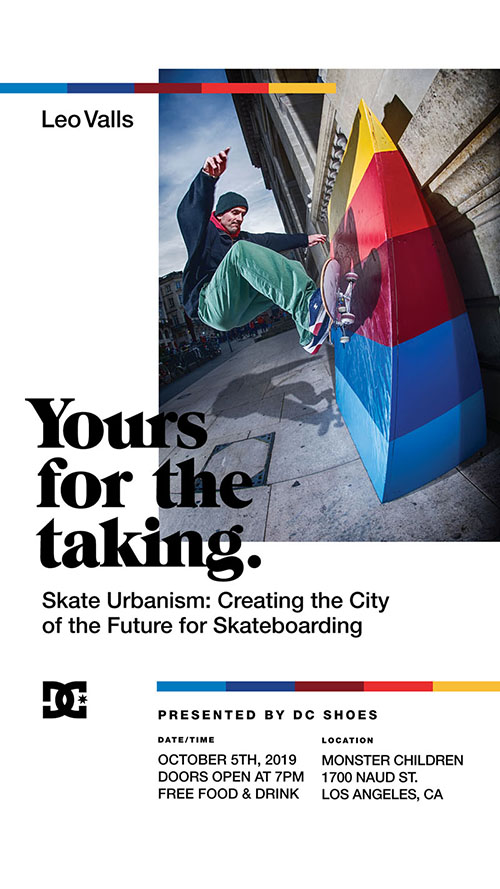 Learn more about Leo Valls' documentary at dcshoes.com/yoursforthetaking.