INTRODUCING THE OZ/NZ SUPER TOUR
February 10,2019
This February the DC Skateboarding team will be bringing the SUPERTOUR concept back, this time taking it across the globe and down some to New Zealand and Australia! Prepare for minds to be blown!
Featuring: Tiago lemos, Wes Kremer, Tristan Funkhouser, Evan Smith, John Shanahan, Jaakko Ojanen, Tommy Fynn, Alex Lawton, and Shaun Paul.
#DCSUPERTOUR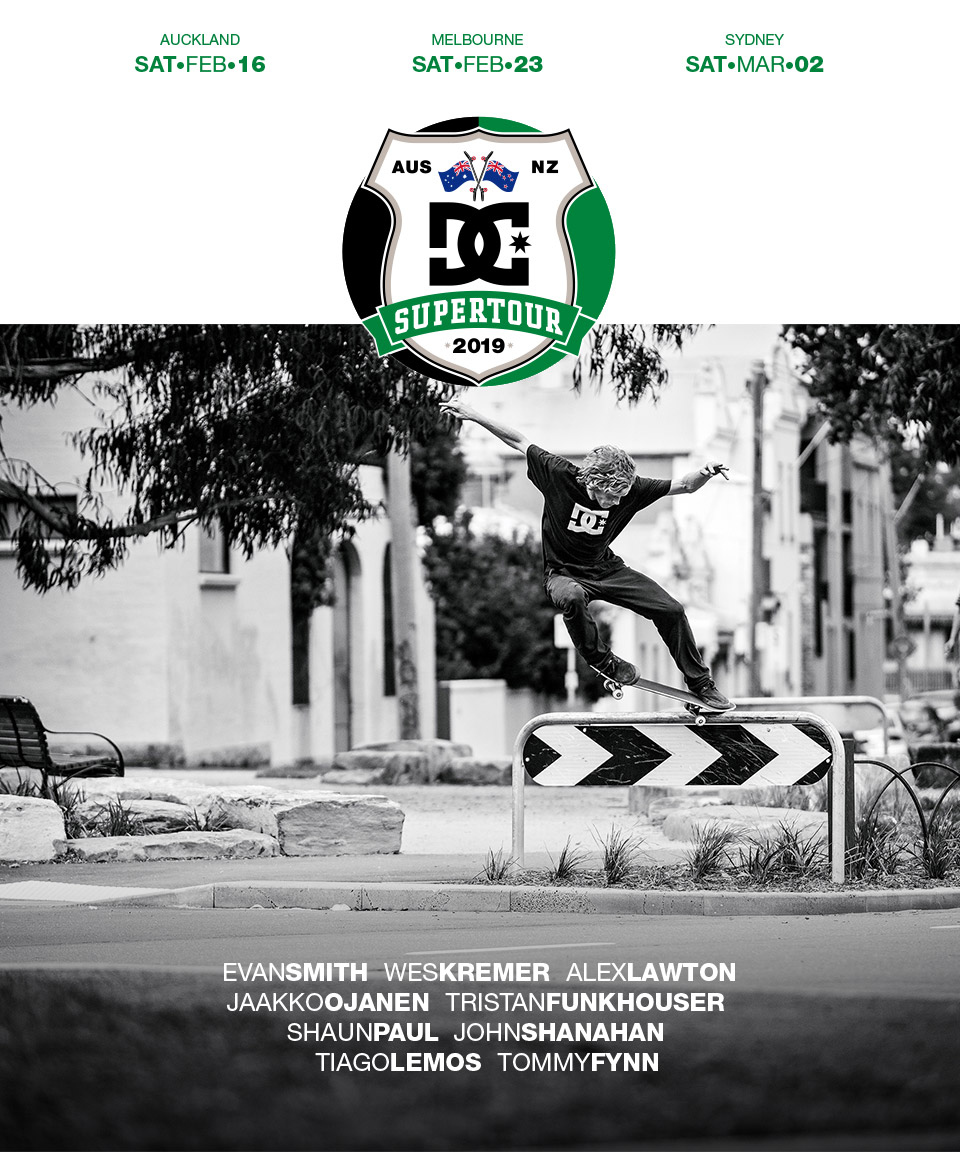 AUCKLAND, NEW ZEALAND
Saturday Feb 16
Instore signing : 2 – 4 pm // Boardertown College hill, Auckland
Demo : 430 – 6pm // Victoria Skate Park, Auckland
MELBOURNE, AUSTRALIA
Saturday FEB 23
Instore signing : 1 – 3 pm // Fast Times Skateboarding, Westfiled Southland Shopping Centre, Cheltenham
Demo : 430 – 6pm // Chelsea Skate Park, Chelsea
SYDNEY, AUSTRALIA
Saturday MAR 2
Demo : 430– 6pm // Waterloo skatepark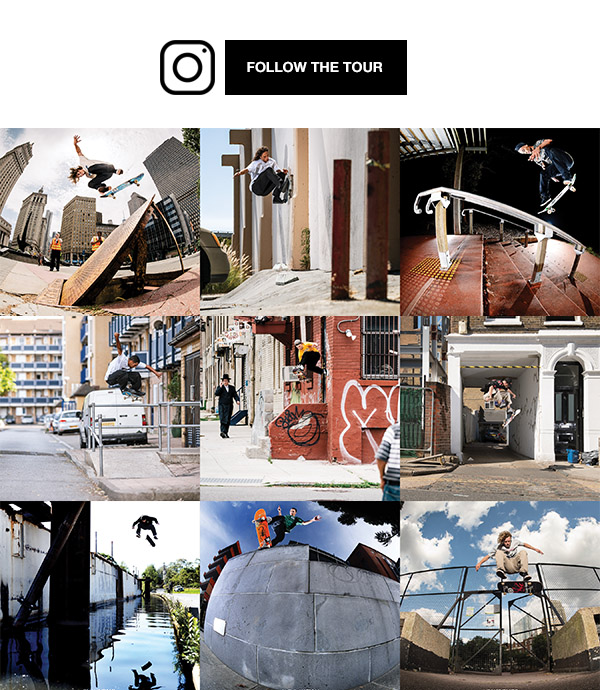 Follow @DC_Skateboarding to stay tuned.