New Tiago Video Part "Press Play" and Introducing the Plaza TC
October 21,2016
If you needed any more that Tiago Lemos is one best skates on the planet, just "Press Play" on his new video from DC and Thrasher Magazine. From insanely tech switch maneuvers to massive pop, Tiago is the real deal. This part just solidifies what we already know, Tiago is as good as it gets.
And DC is also introducing the Tiago Lemos signature colorway. Featuring a SUPER SUEDE™ toe for flick and durability and an all new cup sole to withstand impact, the Plaza TC is an obvious choice for Tiago's technical yet high-impact style of skating.
The Plaza S TC is a no nonsense skate shoe built for the demands of today's skateboarders. Designed and tested by our world class team, the Plaza S TC is the modern evolution of cupsole technology.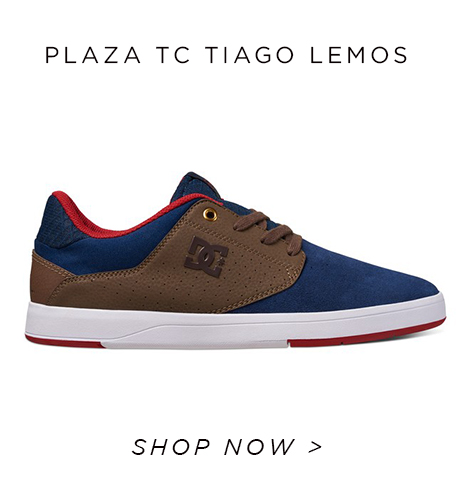 The Plaza SC is also available in classic black and creme colorways.