How To Store Snowboards & Snowboard Boots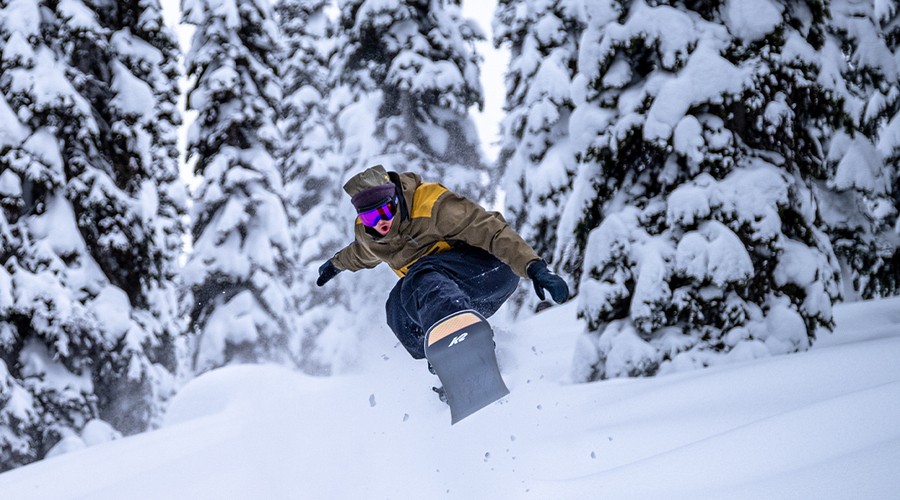 Give your snowboard gear a longer lifespan and help it retain its performance with proper travel protection and off-season storage.
This guide will share expert tips on how to properly care for your gear. Keep in mind that the same tips generally apply when preparing ski gear for storage and travel.
During Off Season
Preparing your winter gear for storage takes about 15–30 minutes and requires only a few tuning tools. Before diving into the details, we'll answer a couple of common questions about gear storage:
Why do we leave wax on a snowboard in the off-season? Two reasons:
Wax keeps the board hydrated and keeps it from drying out.
Wax protects the pores in the base of the snowboard and helps it retain its ability to absorb wax.
Is it OK to store a snowboard upright?
Yes, as long as you protect the tail and don't let anything lean on your board.
It's also possible to store your board horizontally as long as there is no weight placed on it as that can deform the shape of your snowboard.
Should I take off my snowboard bindings for storage?
Yes, unmounting the bindings makes it much easier to clean and tune your board and releases pressure on the inserts, which can otherwise lead to damage over the off season.
SHOP MEN'S SNOWBOARDS SHOP WOMEN'S SNOWBOARDS
How To Prepare a Snowboard for Storage
Prepping your snowboard for the off season only takes a bit of time but is the best thing you can do to make sure your gear is ready for the next season.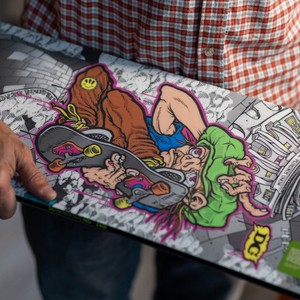 To properly prepare a snowboard for storage, you'll need to make use of the tools found in a snowboard tuning kit, which include some or all of the following:
Snowboard scraper
All-temp wax
Waxing iron
Beveled edge file
Diamond stone
Gummy stone
Wire brush for texturing
Screwdriver to unmount bindings
The process for preparing a snowboard for storage is as follows:
1. Unmount your bindings.
Before unmounting your bindings, marking the placement of your bindings on the topsheet using a marker can serve as a reminder of your preferred stance.
Use this time to check for any damage to your bindings or inserts.
Place your mounting disks and hardware in a sealable plastic bag and store them with your bindings so they don't get lost. You can tape the bag directly to the board itself after it's prepped to ensure you don't misplace the hardware.
Ratchet down your straps to help them maintain their shape and avoid creating any weak spots at the hinge points.
2. Clean the base and topsheet, and tune your edges.
Use a mild soapy mixture and a j-cloth to wipe down your topsheet.
Use a toothbrush to get any dirt out of your inserts or channels.
Scrape any excess wax off the base of your snowboard using a snowboard scraper tool.
Brush your board from tip to tail using a soft-wire brush or a scotch pad to clean out any dirt and give texture to your base.
Deburr the edges of the board using a diamond stone on the base edge, and use a beveled file to tune the outside edge.
Use a gummy stone to remove any rust and to smooth out any burrs leftover from tuning.
Ensure your board and the inserts are fully dry.
3. Apply storage wax.
Generously apply an all-temp wax to the base using a waxing iron.
Drip wax down one edge, down the other edge, down the middle, and finish by dripping a zig-zag pattern down the board. Be generous.
Iron the wax into the base and don't scrape it off.
Be sure to cover the edges with wax as this will keep rust from developing.
4. Store in a cool dry place.
Snowboards can be stored horizontally, such as under your bed, as long as there is no weight placed on them. Any weight, even the weight of another board, could flatten the profile (camber) of the snowboard and reduce its performance. A wall rack is an ideal option.
Snowboards can be stored vertically, like in the back of a closet, as long as nothing is leaning against them. If you want to protect your board from any bumps and bruises, you can place a piece of carpet or foam under the tail. A snowboard travel bag is ideal for long term storage, but make sure your board is completely dry before zipping it up.
Avoid storing your snowboard in an attic (too hot) or in a garage (too humid) unless they are climate controlled. Too much heat or humidity can cause the board to expand, delaminate, or rust. Low humidity can cause your board to dry out, so storing it in a cool, dry place like your bedroom closet is a safe bet.
When it's time to take your gear out of storage and head to the hills, all you need to do is mount your bindings, scrape off the wax, and you're good to go.
How To Store Boots in Summer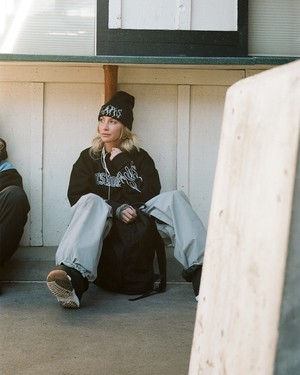 Taking the time to properly prepare your snowboard boots for summer storage is essential for giving them the longest life possible.
To do this:
Clean your boots and liners.
Dry them out and sprinkle a little bit of boot powder in the liners to neutralize any odors.
Reassemble and lace up to keep their shape.
For a more in-depth guide on boot care, including cleaning and maintenance, check out our dedicated article, "How To Care for Snowboard Boots".
SHOP MEN'S SNOWBOARD BOOTS SHOP WOMEN'S SNOWBOARD BOOTS
Snowboard Storage Racks
If you've got room in a climate-controlled basement or garage, building a snowboard storage rack is the most ideal way to store your winter gear in the off season.
Racks can also serve as a safe and stylish way to showcase your beautiful gear until the long summer months are over.
Weekend Trips
Throwing your snowboard gear into the car can accidentally damage your car interior, your snow gear, or both. Investing in a board bag and snowboard boot bag will help protect your gear.
Read on to learn which piece of luggage is right for you.
Snowboard Bags
Snowboard bags are designed for two purposes; to protect your gear, and to protect the outside world from your diamond-sharp edges.
Snowboard bags can range from:
Low-profile sleeves, designed to protect your car upholstery, offering just enough room to fit your board and mounted bindings. Most bags have light padding and small storage compartments for small accessories like tuning tools, goggles, and/or beanies. Low-profile bags offer easy protection for daily riding but you want to make sure you don't leave your snowy or wet board zipped up inside the bag overnight, or else your board will probably rust. When you get home, pull your gear out of the bag and let it dry out completely before putting it back in.
Wheeled travel bags, designed for transport on planes or trains, acting as transportable storage lockers for all your gear. These big wheeled bags can also be great for daily riding because they offer the convenience of fitting all your gear (even your boots and outerwear) in a single bag.
If you have a car roof rack, then storing your board in a board bag is essential to protect it from the salt and debris encountered on the road.
Snowboard Boot Bags
Snowboard boot bags are a key piece of equipment that protect your boots from the bumps and bruises of a road trip. Most boot bags are softly padded, structured bags that have enough room for your boots, your socks and an extra pair of laces.
Snowboard boot backpacks are a very useful piece of gear to own for any snowboarder. Not only do they protect your boots during transport, but they keep them warm and dry while you walk from your car to the lodge. This is a must-have for snowboarders who live in regions which receive constant snowstorms. As with your board, it is important that you don't keep wet or snowy boots zipped up inside a bag for extended periods. Make sure you let your boots air out after each day of riding. This will lengthen their lifespan and avoid odors.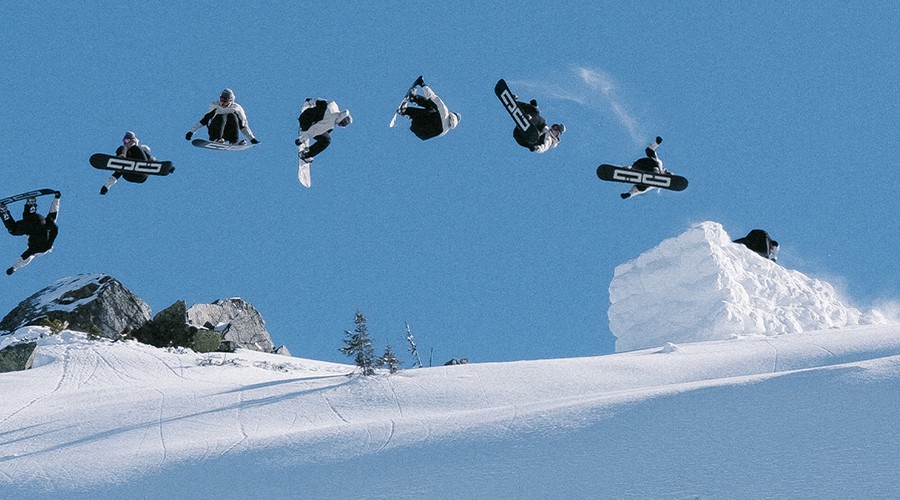 While Flying
Using proper snowboard luggage for protecting your gear on short or long-haul flights is essential for any snowboarder – in fact, it's required by most airlines.
The key piece of snowboard luggage is a wheeled snowboard travel bag for flying. Bearing in mind the weight limit dictated by the airline, a snowboard travel bag will fit the following snowboard gear:
One or two snowboards and sets of mounted or unmounted bindings.
Snowboard boots with snowboard socks tucked inside or placed around the snowboard edges for extra padding.
Outerwear and underlayers neatly folded.
Goggles wrapped in a neck tube, beanie, or microfiber bag, tucked inside your helmet for protection.
Invest in travel luggage to protect your gear from the bumps and bruises on trips to and from the mountains, and help your snowboard gear retain its performance and last as long as possible by practicing proper storage and off-season preparation.
Related Articles
The Ultimate Guide to Snowboard Clothing & Gear
How To Choose Snowboard Jackets
How To Stretch Snowboard Boots
How To Choose Snowboard Bindings
How To Choose Snowboard Gloves & Beanies