How To Stretch Snowboard Boots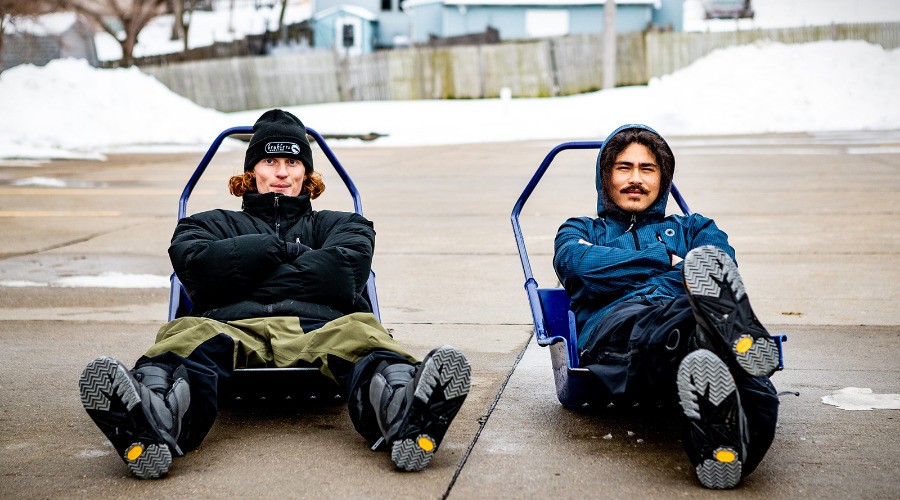 This guide will walk you through some tips and tricks for properly breaking in a new pair of snowboard boots.
Do Snowboard Boots Stretch Out?
The answer is yes, your snowboard boots will stretch, aka pack out, meaning that you will feel more room inside your boots as you use them. But don't worry, it's all part of the natural life-cycle of breaking in snowboard boots and won't be a problem if you've chosen your boot size correctly. For tips on selecting the right size of boot and a guide for which features to look for check out How to Choose Snowboard Boots.
How Tight Should My Snowboard Boots Be?
Here's a checklist:
Snowboard boots should fit snugly around your foot when they're brand new, without creating any pain points, tingling sensations or loss of feeling.
Your toes should lightly touch the end of the boots while standing and not touch at all when bending your knees.
You should be able to wiggle your toes slightly and feel your heel firmly held to the footbed while leaning forward with your weight on your toes.
There shouldn't be gaps between the tongue of the boot, the liner, and your shin.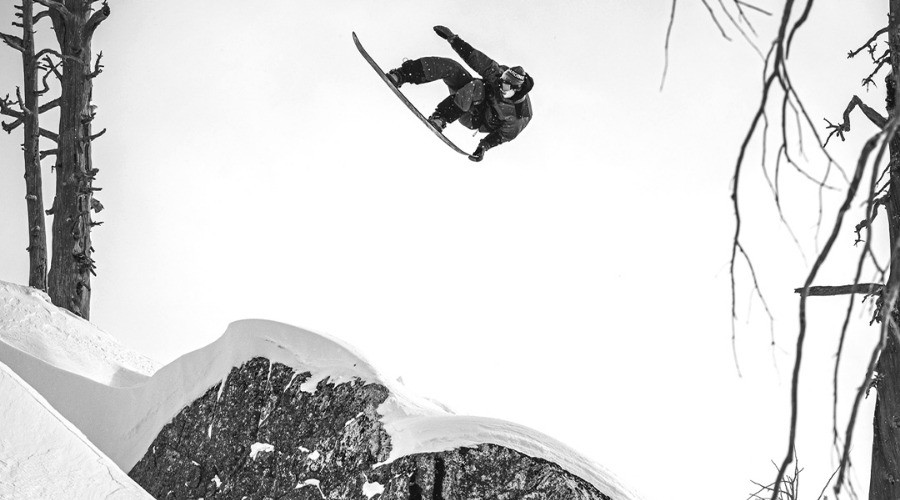 Tips on How To Break-In Snowboard Boots
When snowboard boots are broken in, it means that they have become more flexible and are shaped to your feet. This increases comfort and enhances the responsiveness of your snowboard.
A new pair of snowboard boots will naturally break in after a few days of riding, but breaking them in at home before heading to the mountains can avoid potential blisters and foot fatigue.
Here are a few tips on how to break them in before your first day on the mountain:
Wear your boots around the house fully laced up as if you were on the mountain.
Stand as if you were on your snowboard with bent knees and shift your weight from your heels to your toes as if rolling over a tennis ball.
Bring your boots to a professional boot fitter and ask for them to be heat-molded. We go into more details about heat-molding below.
Tips on How To Break-In Snowboard Boots
If you have self-molding liners, which many boots do, this can be done at home by lacing up boots and walking around the house. Try standing as if you were on your snowboard, with bent knees, and shift your weight from your heels to your toes as if rolling over a tennis ball.
Stretch Heat-Molded Liners
Some liners are heat-moldable and should be worked on by a qualified boot fitter. Heat-molding involves removing the boot liner from the outer shell and placing it in a preheated oven. After a short period of time, the boot fitter will place your foot in the liner and have you stand up for about 10 minutes while the liners take the shape of your foot.
What Not To Do With Snowboard Boots
There are a few things to avoid when considering snow boots and sizing.
Should I Buy Snowboard Boots One Size Bigger?
Bear in mind that a brand new pair of snowboard boots will feel snug around your foot, but unless you feel pain rather than compression, try to avoid the reflex of buying a full size bigger than your shoes.
Note that snowboarding – like all sports – will cause your feet to swell a little. But, properly fitted boots will minimize swelling and remain comfortable after they are broken in.
Avoid Heat Molding Boots Yourself
Ideally, heat molding should be done by qualified boot fitters. The process involves evenly heating up your boot liners in a specialized oven, and once removed, placing your foot in the liners for a period of about 10 minutes, allowing the liners to take the shape of your foot.
Although we highly recommended having your boots molded by a boot fitter, if you really can't get to a pro, here's the DIY heat molding method:
For the home-fitting technique, you'll need the following items on hand:
Pair of stockings or lightweight tube socks
Microwave and about 3-4 lbs of rice
Rubber toe cap
When you're ready and sure you have the correct boot size, follow these steps one boot at a time:
Place the boot liner inside the boot shell, removing the footbed.
Fill one of the stockings or tube socks with rice, distribute it evenly and tie at the top.
Heat it in the microwave until piping hot – approx. 5 mins for a 1000-watt microwave, adjust accordingly.
Wearing a glove so you don't burn yourself, take the heated rice stocking out of the microwave and place it inside the liner.
Shake the boot, tapping the heel and toe until the rice is evenly distributed. Allow it to sit for roughly 10 minutes.
While the liner is heating up, put your toes in the toe cap and pull the other stocking over your foot, ensuring there are no wrinkles.
Remove the rice bag and place your foot in the boot.
Ensure that your heel is sitting snugly at the back of the liner, lightly lace up your boots and stand up with your knees bent for roughly 5 minutes.
Remove your foot, let the liners cool and repeat the process with the other boot.
Snowboard Socks
It's important to wear socks designed specifically for snowboarding. Regular sports socks, or worse, ankle socks, can lead to blisters, cold feet and a bad time on the mountain.
Be sure to wear snowboard socks when stretching snowboard boots on the mountain, or stockings when stretching boots at home, that way you'll avoid overstretching your liners, unwanted heel lift or a loose fitting boot.
Snowboard socks are designed for warmth, padding, moisture-wicking abilities and ergonomic suitability to snowboarding. Snowboard socks should:
Rise above the cuff of your boot so as not to create bunching in the boot
Have padding on the shin
Have an ergonomic forward-leaning design
Have reinforced toes and heels with chafe-free stitching
Made with a moisture-wicking material, such as Merino wool, to keep your feet cool and dry
A well-fitting pair of boots is arguably one of the most important pieces of snowboard equipment you can own. Hopefully these tips will help you find the perfect pair for you.
Related Articles
The Ultimate Guide to Snowboard Clothing & Gear
How To Choose a Snowboard Jacket