Choosing Snowboard Gloves & Beanies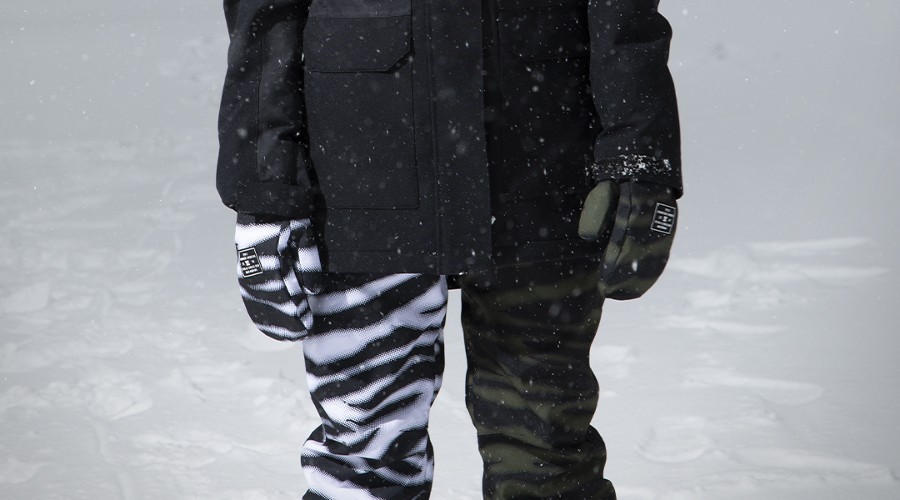 Snowboard Gloves vs. Snowboard Mittens
"What's better for snowboarding? Mittens or gloves?" The answer is whichever keeps your hands warm and dry, and which will be able to stand up to the wear and tear of snowboarding. While it largely comes down to personal preference, we put together a full list of the pros and cons of snow gloves and mittens.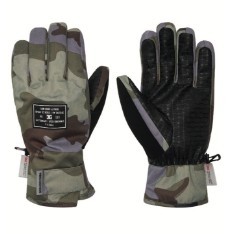 Snow Gloves: Pros and Cons
The main benefit of snow gloves is dexterity. As snowboarders, we are constantly tightening or loosening our bindings and adjusting our zippers and gear on the mountain. It's much easier to make these adjustments when you can use your fingers.
On the other hand, gloves allow more body heat to escape through your fingers. On really cold days, many riders like to use hand warmer packs, but gloves have less room than mittens for these little gems.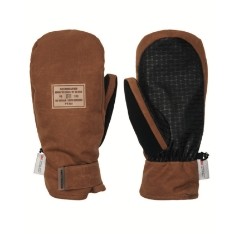 Snow Mittens: Pros and Cons
The main benefit of mittens is warmth. There's no substitute for body warmth, and removing the separation between your fingers allows body heat to accumulate inside your mittens. There's also more room for hand warmers to help you stay extra toasty all day.
For all the warmth of mittens, the trade-off is dexterity. You simply don't have the grip or precision that you can have with gloves.
Lobster Mittens
If you're looking for the best of both worlds, you might want to check out lobster mittens. These offer the warming benefits of mittens by keeping the pinkey, ring and middle fingers together while giving the index finger and thumb separate so you can wrangle those zippers and binding buckles with ease.
Ultimately, it's up to you to decide what is most important for you: dexterity or warmth.
How To Choose the Right Fit and Size
The best way to keep your hands warm and have maximum dexterity is to make sure you have the right fit. But how do you know which size to choose? The following tips will help you measure your hands to find the right fit.
Measure your dominant hand – the hand you use most – it's usually a little bit bigger.
To measure hand width, use a tape measure and measure across the widest part of your hand just under your four fingers, not including your thumb.
Sometimes glove manufacturers use hand circumference as a measurement. You measure this by holding the end of the tape measure in the center of your palm and wrapping the tape around the widest part of your hand, not including the thumb.
To measure hand length, use a tape measure and measure from the wrist to the tip of your middle finger.
Use a sizing chart to find your glove or mitten size and consult a pair of gloves you already own to make sure everything lines up.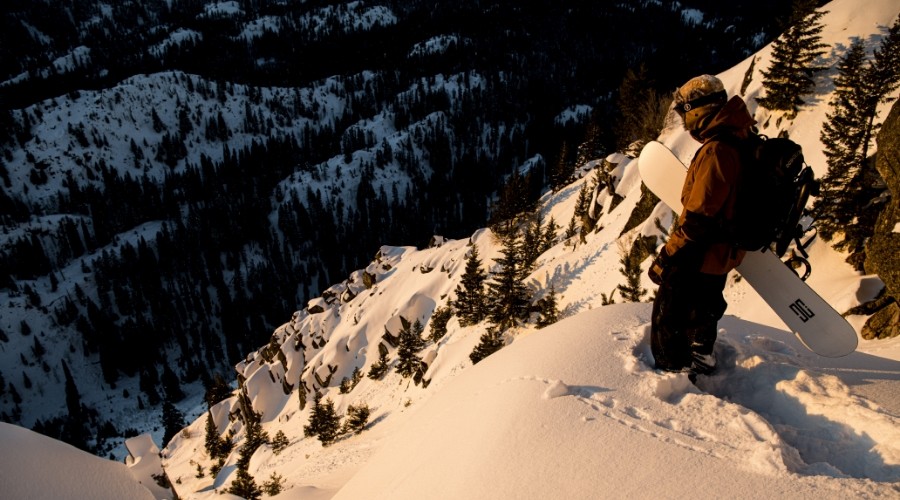 Key Features to Look for When Buying Snowboard Gloves
Snow Gloves Insulation
Natural down insulation is excellent at providing warmth, however, it quickly loses its heat-retaining properties.
For this reason, most snow gloves and mittens use synthetic insulation such as Primaloft® or Sympatex®, which offer the same warmth as down even when wet.
Waterproof Snow Gloves
Waterproofing comes down to what material your gloves are made from and how that material has been treated for weather resistance. The two main options are synthetic vs leather.
Leather is naturally waterproof. To help it stand up to rigors on the mountain, it is often coated with wax or grease. Instead of full leather, many gloves will use leather patches on fingertips or palms to improve durability in key wear areas. Leather is also quite resistant to abrasion, particularly from snowboard edges, and is a good investment if you want gloves that last a long time.
Synthetic gloves and mittens are most commonly made from nylon as it is among the most abrasion-resistant materials used in outdoor gear. Synthetic gloves are generally waterproof and breathable with a weather-resistant coating and membrane such as Durable Water Repellent (DWR). Synthetic gloves are a cheaper alternative to leather gloves and high-quality models will keep you just as warm and dry.
Cuff Systems
The two types of cuff systems on the market are over-the-jacket and under-the-jacket. Which system is best for you depends on style and functionality.
Over cuff systems are good at keeping snow out of your jacket and are a good option if the cuffs of your snowboard jacket are narrow. They're popular on children's gloves as they're easy to get on and their design makes it less likely that snow will find its way into their sleeves.
Under cuff systems are much more popular on the mountain and work very well as long as you're not digging around in deep powder. Snow can sometimes find its way up your sleeve, but they are less bulky than over cuff systems and will give you a lower profile style.
Touch-Screen Compatibility
Touch-screen compatibility is a must if you want to stay connected while riding without having to take off your gloves. Many gloves and mittens come with separate liners that have touch-screen compatibility. Luckily, more and more gloves are being made with touch-screen compatibility, so you can use your phone without having to take any gear off.
Extra Features
Here are some extra features to look for to make sure you're prepared for any kind of weather on the mountain.
A nose wipe is a layer of soft velvet material covering the outside of the thumbs designed as a discreet way of wiping away the inevitable nose drips that happen outside in the cold.
A goggle squeegee is a small piece of rigid rubber usually located on the thumb which can be used to wipe away water droplets or ice from your goggles while riding in a storm.
Reinforced stitching or tough materials on the fingertips and palms will help your gloves or mittens hold up to the metal edges on your snowboarding when carrying it around the resort.
Wrist leashes are adjustable loops of material that attach your gloves to your wrists. They are essential to making sure your gloves or mittens don't fall off the chairlift when you take them off to check your phone.
High-end gloves and mittens come with an ergonomic pre-curved fit which improves comfort and helps the material last longer by minimizing creases.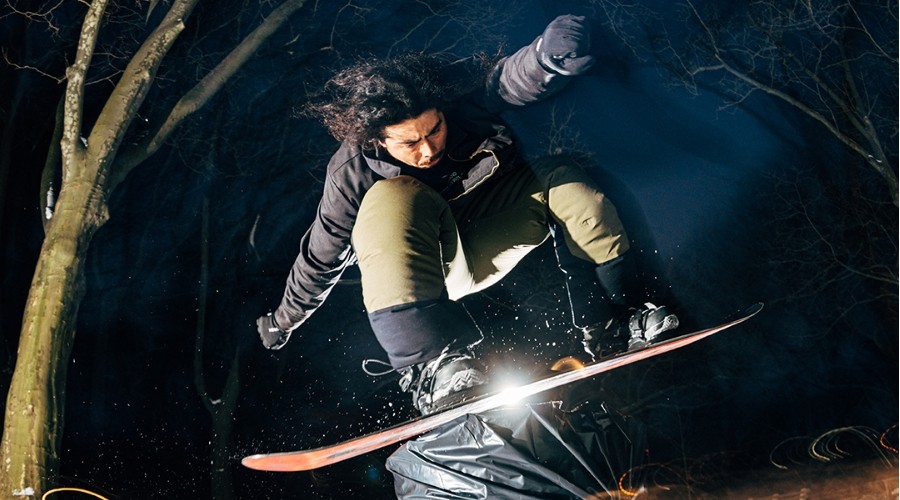 How To Care for Snowboard Gloves
Buying a good pair of snow gloves or mittens is an investment. You can protect your investment and take care of your equipment with these simple tips. Most importantly, you want to keep your gloves as possible after riding to prevent them from getting smelly and mildewy.
The key is to dry out your gloves or mittens after every use. Air drying works best.
Take the liners out of your gloves or mittens and stand them up so that air can rise into them.
Do not use a hair dryer or radiator because the heat can damage the materials.
Allow them to fully dry before storing them away in a bag to prevent mildew and smell.
To keep your gloves or mittens waterproof, they will need to be periodically maintained. Leather gloves will need the application of wax or another type of waterproofing product. Synthetic gloves can be treated with a waterproof spray such as NikWax®.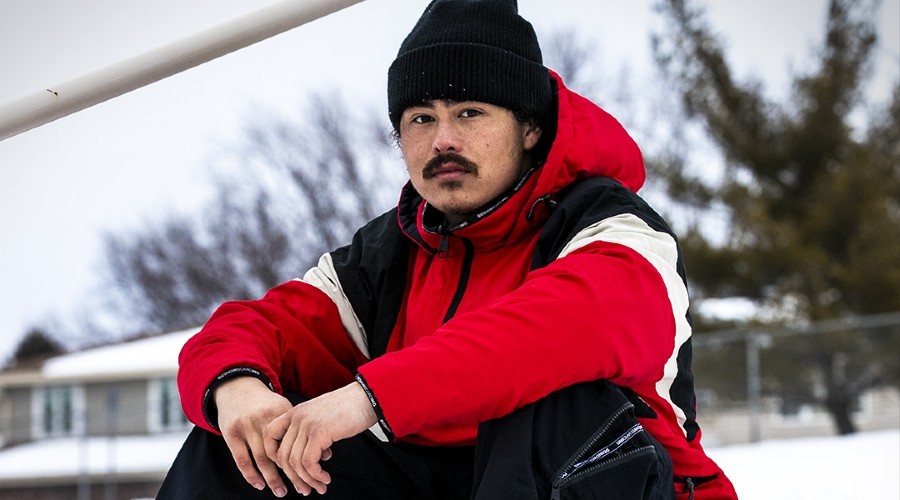 Snowboard Beanies
A common question is "Do you wear a beanie under a snowboard helmet?" The simple answer is no. The reason is that it reduces the effectiveness of the helmet by changing its fit on your head. Helmets are built with enough insulation to keep you warm. You can always keep your beanie in your pocket and slip it on once you take off your helmet.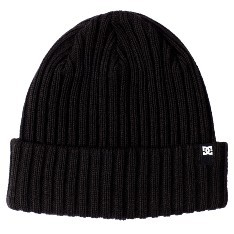 When it comes to warmth, Merino wool beanies are the way to go. Synthetic materials such as acrylic are cheaper and will keep you warm as well especially if they're double-knit, but like down insulation, natural wool sets the benchmark.
Styles vary widely, but many of today's riders wear low-profile, fold-up cuff beanie. The classic slouch fit is still popular and will certainly keep your ears warmer than a fold-up cuff. The cuff of most beanies will sport a brand label that can be worn just off to the side. To keep your beanie looking fresh, try to store it in a plastic bag to avoid stretches, creases or any of the knitting getting pulled out.