Snowboard Clothing and Gear: The Ultimate Guide to Everything You Need to Know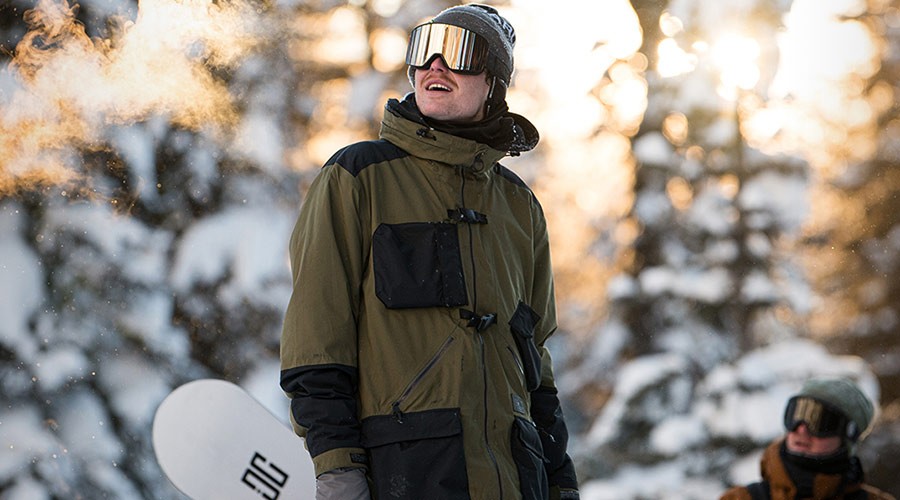 Before you take on this snow season, you definitely need to sort out your gear. After all, getting kitted out for your next snowboard adventure is part of the fun. Choosing the right snow gear is largely a matter of style and personal preference, but it also depends where, when and how you ride. To help out, we've put together some tips on everything you'll need—from clothing to headgear—to make the most of your time on the mountain.
Snowboarding Trip Checklist:
Snowboard Jacket
Snowboard Pants
Sweatshirt and Hoodies
Snowboard Boots
Helmets and Goggles
Accessories: Gloves, Socks, Neck Warmers or Balaclava
Sunscreen
SHOP MENS SNOW
SHOP WOMENS SNOW
How To Pick the Right Snowboard Jacket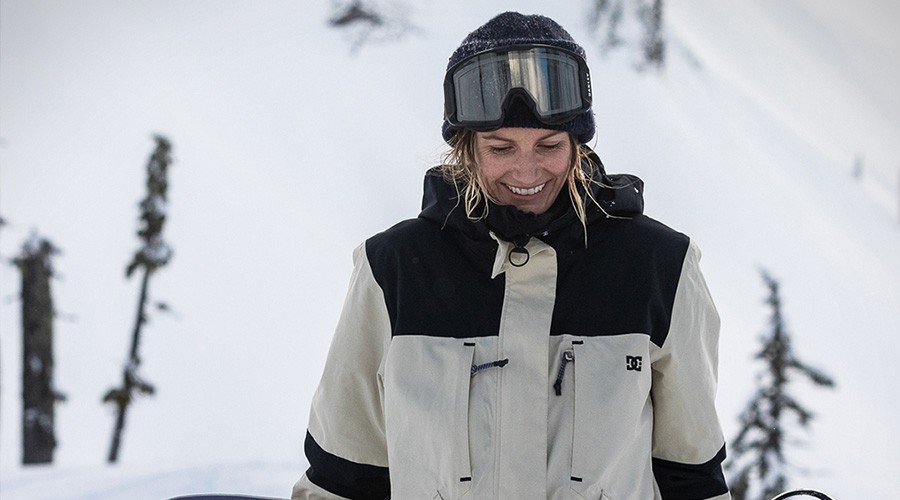 Waterproofing
As your main defense against the elements, a quality snow jacket or shell is a priority. Waterproofing and water resistance are both of the utmost importance. Jackets are typically rated by a fabric's ability to resist sustained water pressure. To test this, manufacturers measure, in millimeters, the height of water a fabric can sustain before it starts to leak.
For example, jackets with a 5,000mm rating (often marked by brands as "5k") are solid but offer minimal water resistance. The good thing about a light jacket is the fact that it will be affordable, breathable, and perfect for mild days. On the other hand, you can find more expensive jackets that boast ratings in the 45k range. These are going to be ultra-waterproof and ready to handle almost anything the mountain throws your way.
Breathability
Another key factor is breathability. This rating is usually included in the waterproofing rating. You want a jacket that keeps you warm and the water out, but you also need some breathability. As you work, your body creates vapor (or sweat) and if your gear doesn't let this escape you can become cold and damp. Good breathability will keep you warm and dry. It used to be that, the more waterproof a fabric is, the less breathable it will be. Luckily, many brands use top-of-the-line fabrics, like Sympatex™, that offer the highest levels of waterproof and breathability at the same time.
Functional Details and Features
When trying on a jacket you also want to think about the functionality and convenience of wearing it on the mountain. For instance, look for a jacket that has pockets that are secure and easy to access. Make sure it has venting zippers to help you cool down after a long run. Packable jackets are great if you travel a lot. Most jackets have powder skirts to keep snow out of your pants. Some also have buttons or straps that enable you to attach the jacket and pants together to further prevent snow from getting inside. These are just some of the small details to pay attention to when shopping for the right snow jacket.
SHOP MENS JACKETS
SHOP WOMENS JACKETS
How To Pick the Right Snowboard Pants & Bibs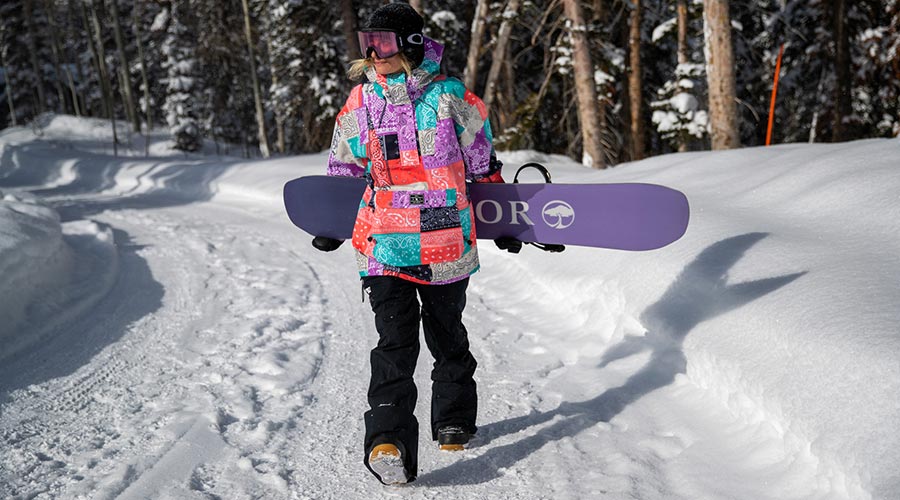 Your next step is finding your pants or bib. Seasoned riders tend to gravitate toward pants or bibs that offer a more relaxed fit for a higher range of movement, but the choice really depends on your personal style. Always consider the waterproof rating of your snow pants because they are the first thing to get wet when riding.
Ideally, pants should be lightweight, breathable and waterproof with a durable water repellent coating to protect you from rain and snow. Snow gaiters are important to consider: these are cuffs that are attached inside the ankles of your pants (or bib) and slip over your boot to prevent snow from getting in.
A bib functions like pants, featuring gaiters and water resistance, but instead of fitting around your waist, they fasten on your chest with suspenders, similar to overalls. Something to keep in mind when deciding between pants or a bib: while bibs deliver the all-over protection of a snowsuit and marginally better warmth and dryness, bathroom breaks are faster with pants.
SHOP MENS PANTS
SHOP WOMENS PANTS
How To Layer for Snowboarding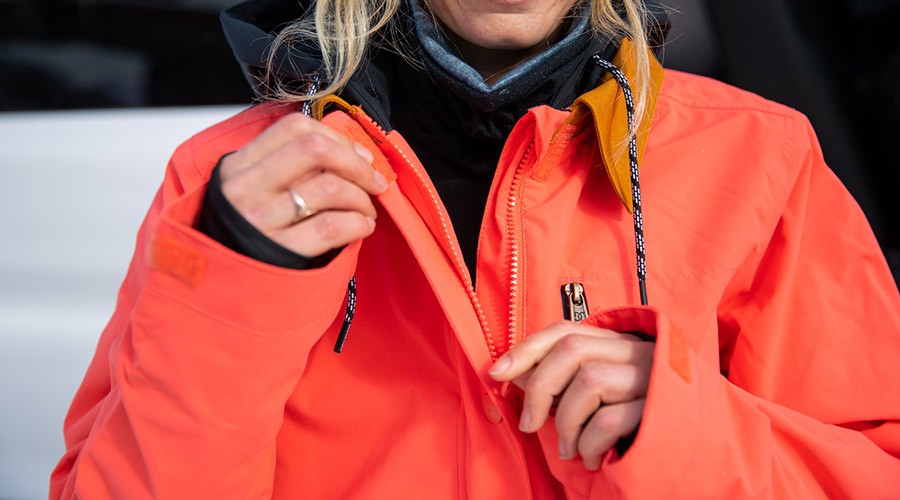 Layering is by far the best strategy for a long day on the mountain, especially when weather conditions can change at any moment. In cold weather, you'll want to wear long underwear/leggings as a base layer, a fleece top or technical hoodie as a mid layer (depending on your jacket's level of insulation), and a waterproof or water resistant jacket as a shell. When you're buying layers, it's important to consider insulation and breathability. Avoiding cotton is recommended since it doesn't insulate or wick moisture away from your skin.
SHOP MENS HOODIES
SHOP WOMENS HOODIES
Choosing Snowboard Boots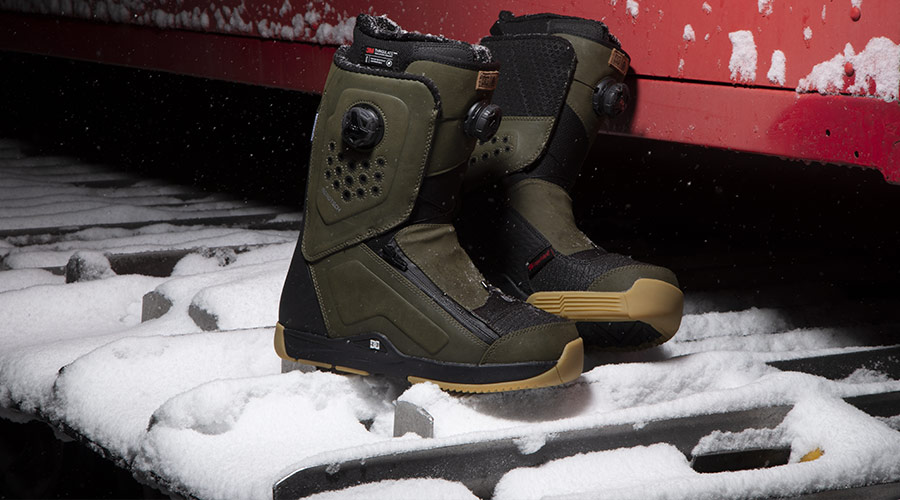 If you haven't found your snowboard boots yet, there are a few important things to remember when buying this essential part of your setup. It's important to buy boots that fit snuggly, but not so tight that they cut off your circulation. Don't forget to remove the liner when you try on your boots and wear wool or synthetic socks.
SHOP MENS BOOTS
SHOP WOMENS BOOTS
Snowboard Helmets and Goggles
Wearing a snowboard helmet is an absolute must, particularly for beginners. In addition to protecting your noggin, it also keeps your head warm and dry.
They protect your eyes from wind, snow, and sun glare. Lenses are made with a spectrum of tints and colors to filter light and improve your vision depending on weather conditions. Most snow goggles are highly adjustable so you can wear them with or without a helmet. Sunglasses work too, but goggles are more durable and more likely to stay on your face.
Snowboard Gloves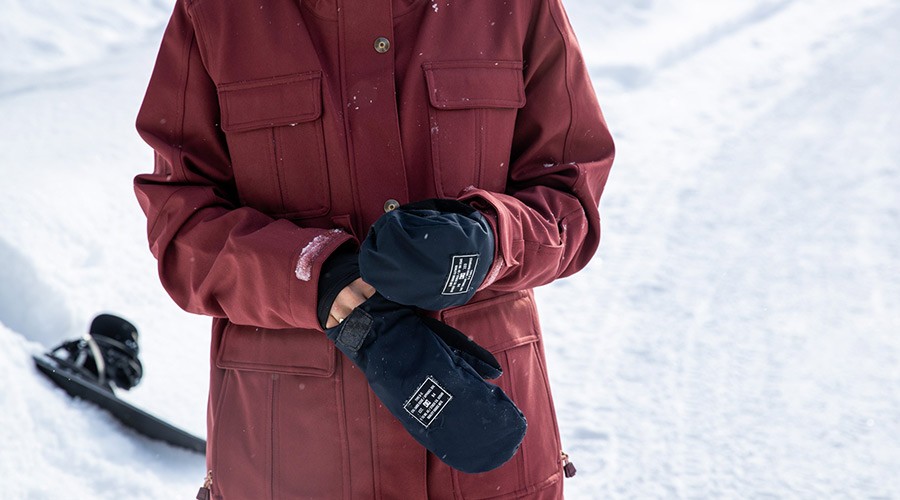 Mittens or gloves, that is the question. The choice depends on what kind of conditions you'll be riding in and how much finger dexterity you prefer. Mittens tend to provide more warmth, since they don't separate your fingers and are often thicker while gloves allow for more movement.
Either way, water resistance is vital. Everything else, like built-in goggle wipes and touch screen capability, is your personal preference.
SHOP MENS GLOVES
SHOP WOMENS GLOVES
Snowboard Socks
Going with the wrong pair of socks can make or break your time on the mountain. If they're too thin, your feet might be too cold to perform on those harsh days. If they're too thick, you'll lose your maneuverability and have to deal with sweaty feet.
It's best to choose socks that combine warmth with quick-drying capabilities for maximum comfort while you ride. Wool will keep your feet warm, but wool combined with synthetic materials will keep your feet warm and dry. Avoid cotton socks as they're neither warm nor moisture-wicking. It's also important to avoid thick socks, or layering multiple pairs, because you want to be able to maneuver your board and feel the condition of the snow. Socks should come up to, or right above, the top of the boot. The easiest way to shop for socks is to look for ones specifically designed for snowboarding.
Essential Snowboard Accessories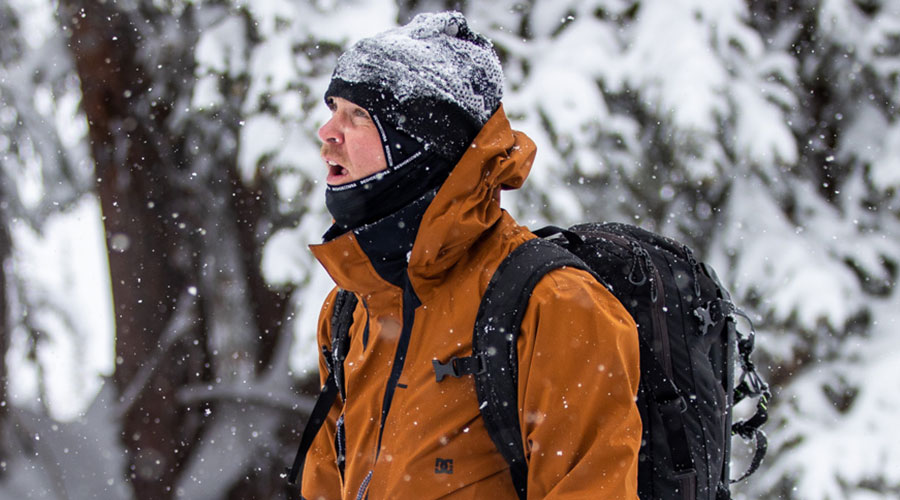 Accessories can be overlooked, but they will make or break your sesh. We've covered gloves, but you should get yourself a warm beanie, neck gaiter, or balaclava, depending on the harshness of the weather where you'll be snowboarding.
Here's a quick list of must-have accessories and why you should have them:
Beanies
Even if you plan on wearing a helmet, a beanie is a solid go-to for added warmth and versatility.
SHOP MENS BEANIES
SHOP WOMENS BEANIES
Balaclavas or Neck Warmers
These are a necessity in extreme cold and snowy conditions as they'll protect you from snow and provide better coverage. It's good to keep these extra accessories packed in your extra pockets just in case the weather turns.
Other items to consider: sunscreen, hand warmers for the inside of your gloves, and chapstick. And remember: Choosing the right gear will set you up for success.
SHOP ACCESSORIES