DC Winterized Outdoor Boots Guide
September 24,2021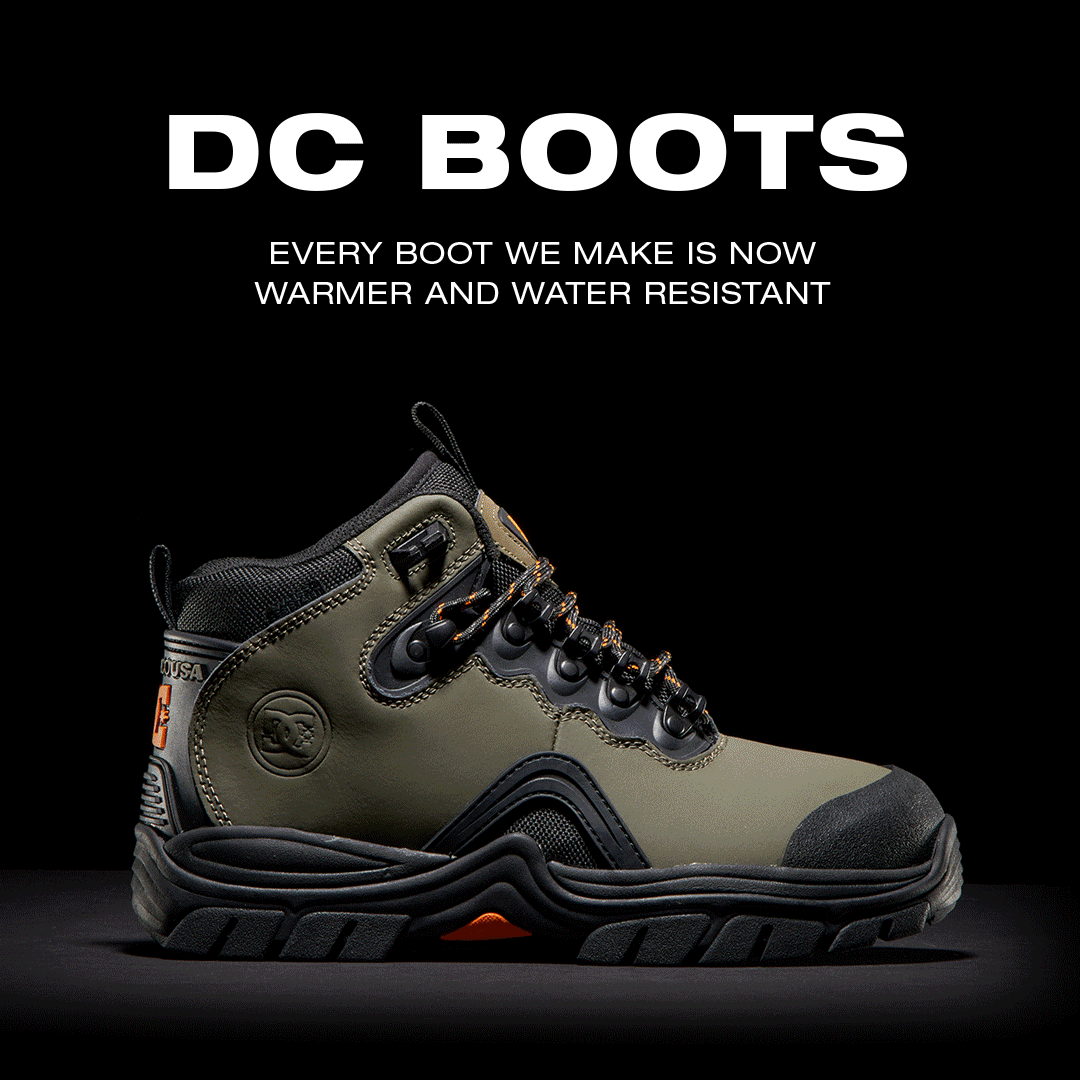 We've bulked up our Winterized Boots for 2021/22 with a lineup built to withstand the elements. These boots are designed to conquer the cold with improved water resistance and warmth. Each and every one of our Winterized Boots now has an added foil strobel underneath the insole for better heat retention.

NAVIGATOR AND NAVIGATOR LX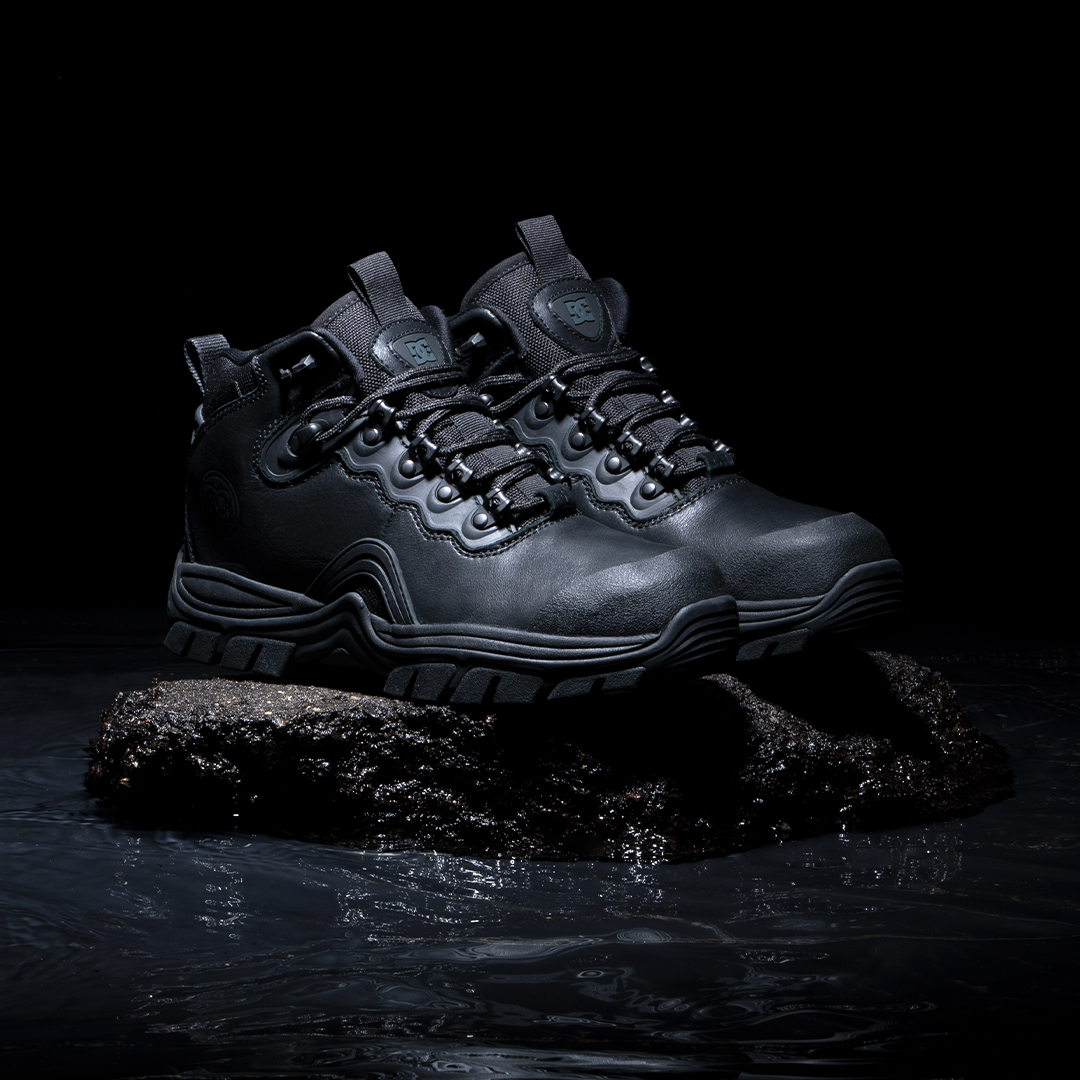 The Navigator is a heritage boot that the fans have wanted for years. But we added some modern tech details to this fan favorite to make it our toughest boot ever. The new foil strobel and SympaTex® booty lining make it warmer than ever. In addition to the plethora of head-turning colorways, we also made an all-black Navigator LX with full grain, waterproof leather for a more rugged exterior.

SHOP THE NAVIGATOR LX | SHOP THE NAVIGATOR

WOODLAND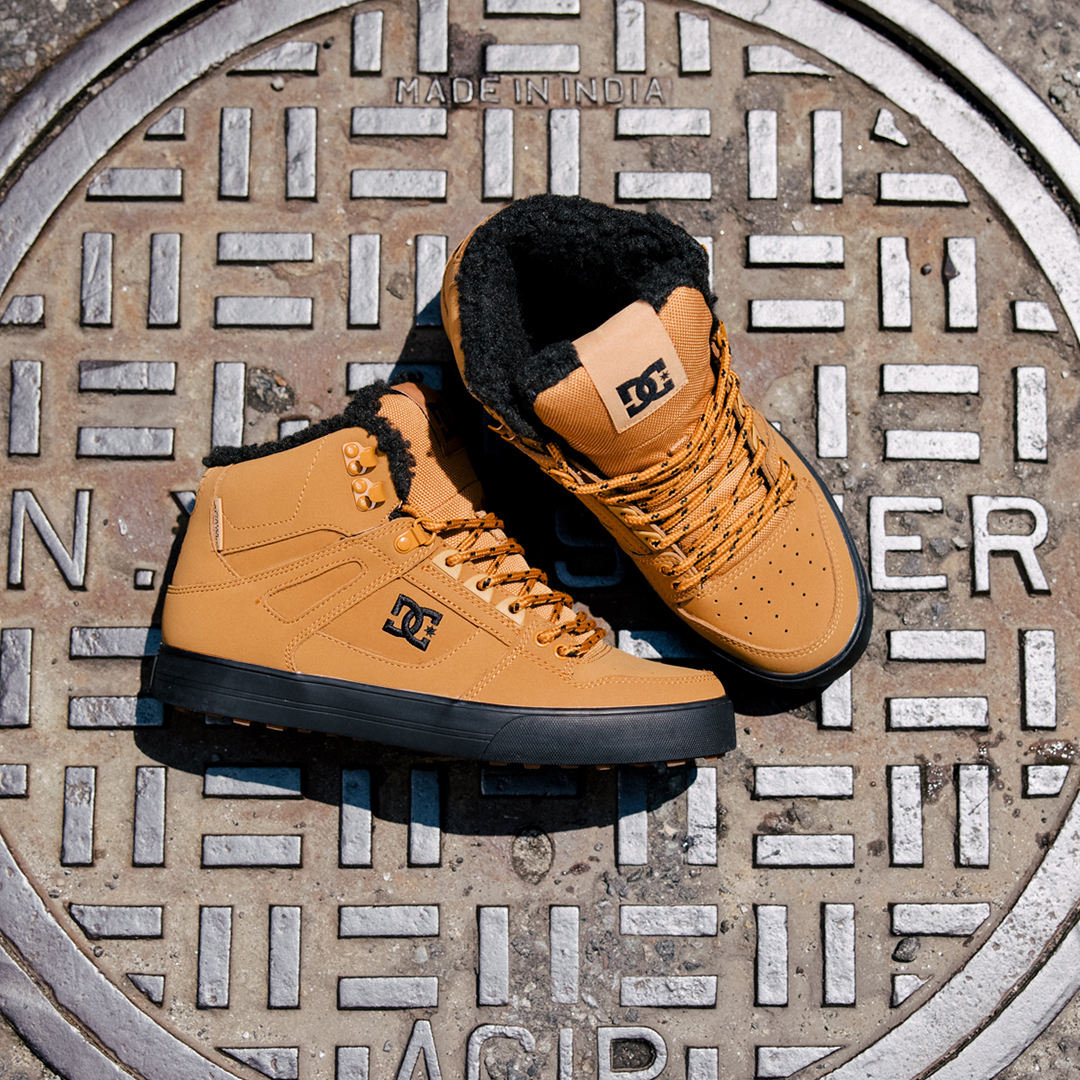 The Woodland was built to conquer the cold in style. The plush sherpa lining adds some extra warmth while the aggressive tread pattern increases grip in winter conditions. With a classic moccasin toe on a workwear-inspired leather upper, the Woodland Boot combines everyday style with all-weather functionality.

SHOP THE WOODLAND

PURE HI WNT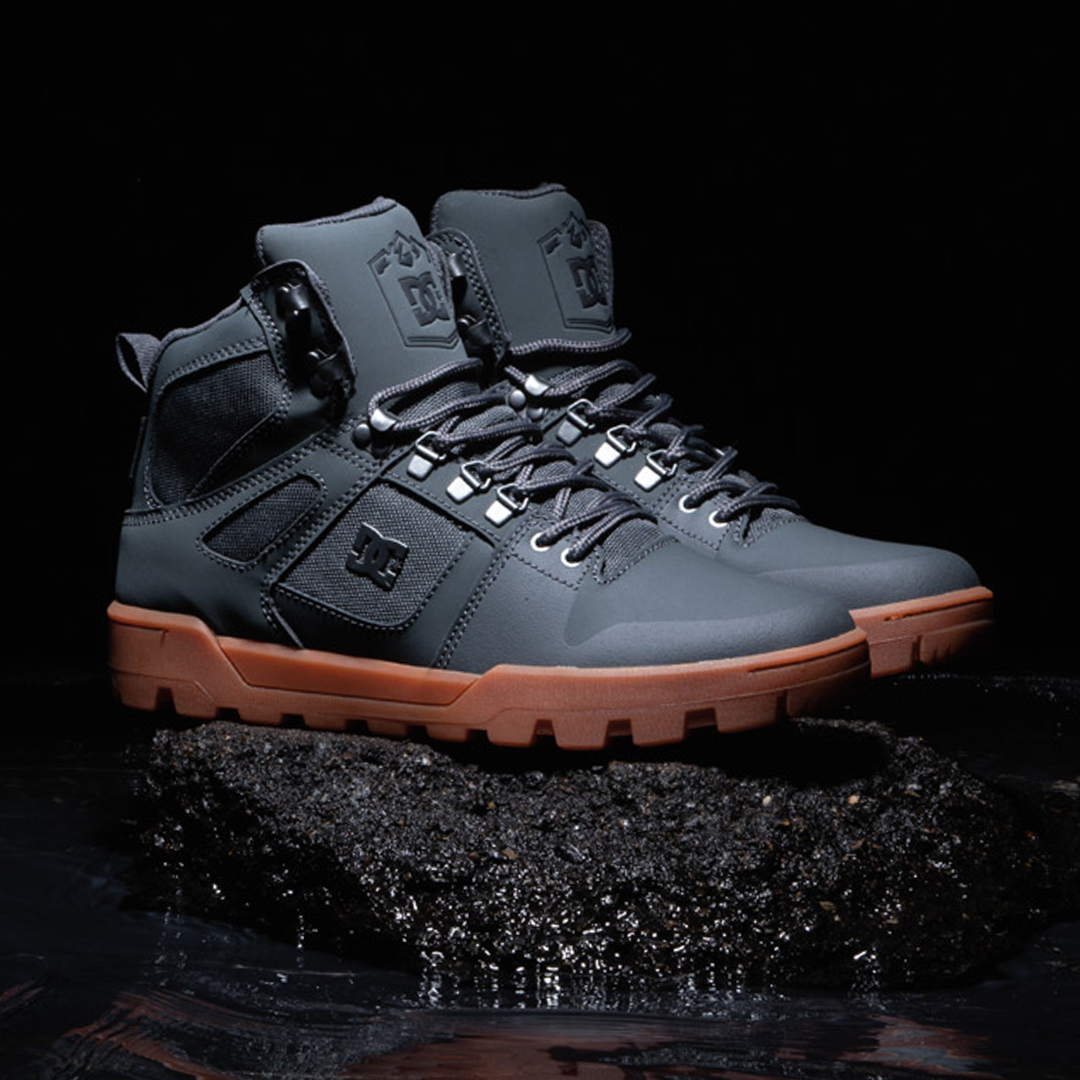 Pure Hi has been one of DC's bestselling shoes for years, so we added a winterized version to the lineup to keep you covered when things get cold. For extra grip in wet or icy conditions, we added a lugged PILL PATTERN™ outsole. The shearling lining provides extra warmth and a classic winter styling to an everyday high-top shoe.

SHOP THE PURE HI WNT

PURE LO WNT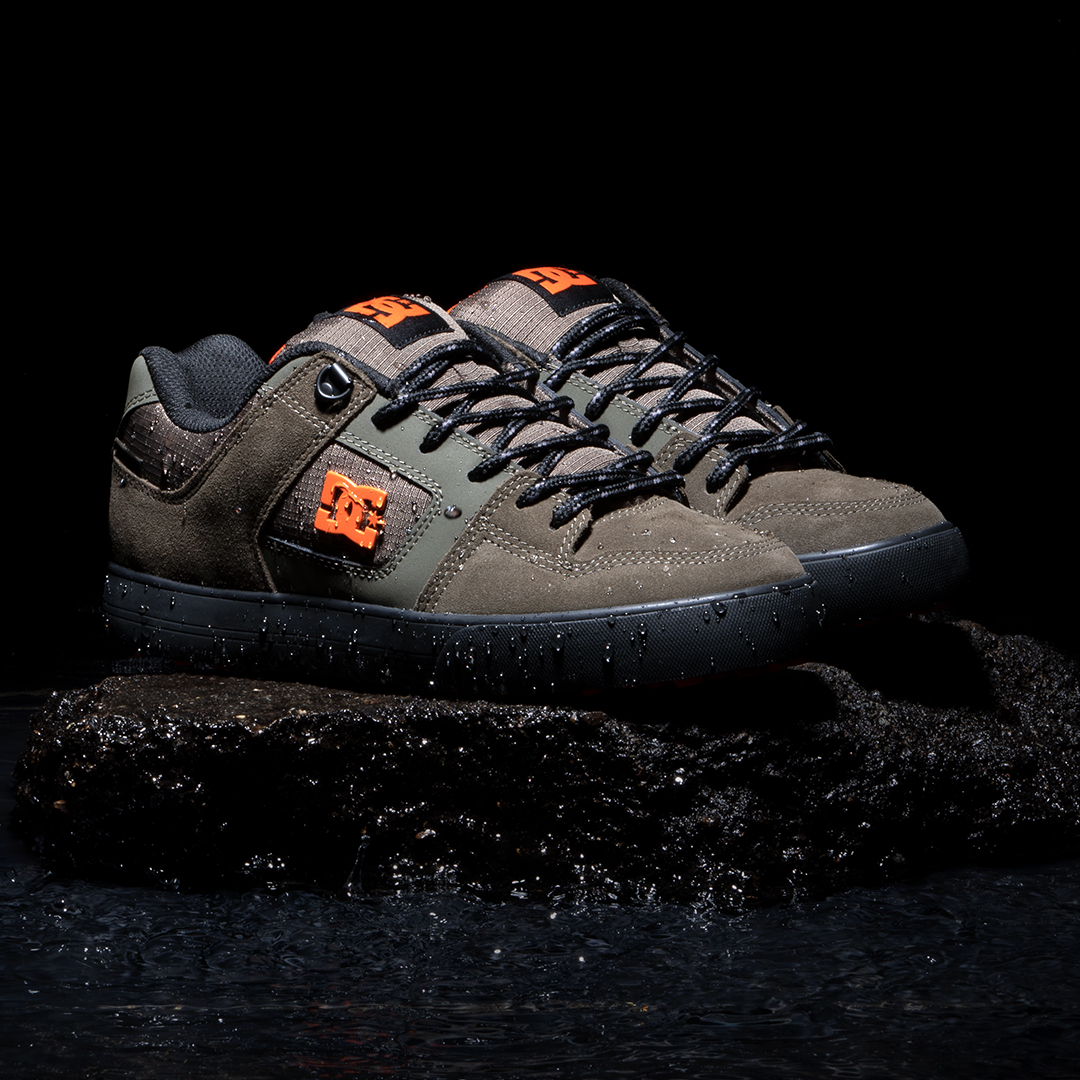 The Pure is a classic DC style, and now it's ready for winter. The Pure Lo Winterized has a stylishly weather resistant ballistic nylon and nubuck upper. We also added the lugged PILL PATTERN™ to the rubber outsole to give some extra grip in cold, wet, snowy, slushy, or just downright slippery surfaces.

SHOP THE PURE LO WNT

Born and raised on the East Coast, Josh Kalis has braved his fair share of bitter winters. With the Kalic Vulc Mid WNT, those nasty conditions are even easier to conquer. The foil strobel adds warmth and helps with heat retention, while the water resistant upper and gusseted tongue keeps things dry. The lugged outsole adds traction on even the iciest surface so you're never caught slippin'.


MASON 2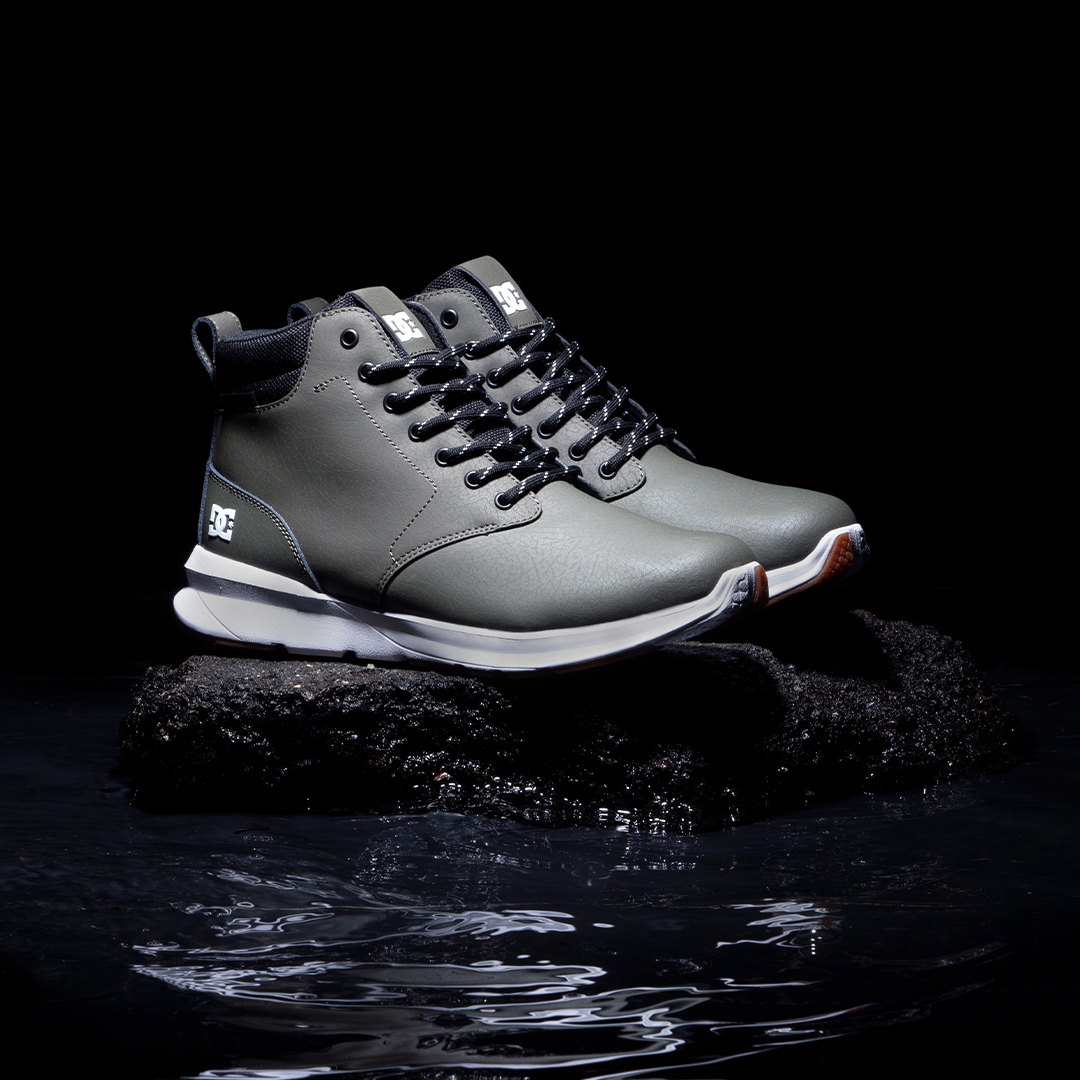 A workwear-inspired winterized boot, the Mason 2 is light, strong, and comes at an unbeatable price point. With the feathery grip of the Ortholite outsole and the water resistant leather upper, these are boots you can wear all day, everyday.

SHOP THE MASON 2


With everyday wearability reinforced with all-weather ruggedness, the Locater is a super capable and stylish boot at a great price. This year we went the extra mile to make sure all of our boots are warmer and water resistant. The UNILITE™ midsole reduces weight and increases comfort for those long haul days and the foil strobel beneath the insole helps with heat retention.

SHOP THE LOCATER

MANUAL HI WR

The Manual Hi is a team favorite skate shoe that is now winter-ready. Pressed wool lining and a foil strobel add extra warmth and heat retention on the inside, while water resistant suede and Cordura® fend off moisture and cold. Subtle as ever, the Manual Hi WNT is deceptively rugged.

SHOP THE MANUAL HI WR


NADENE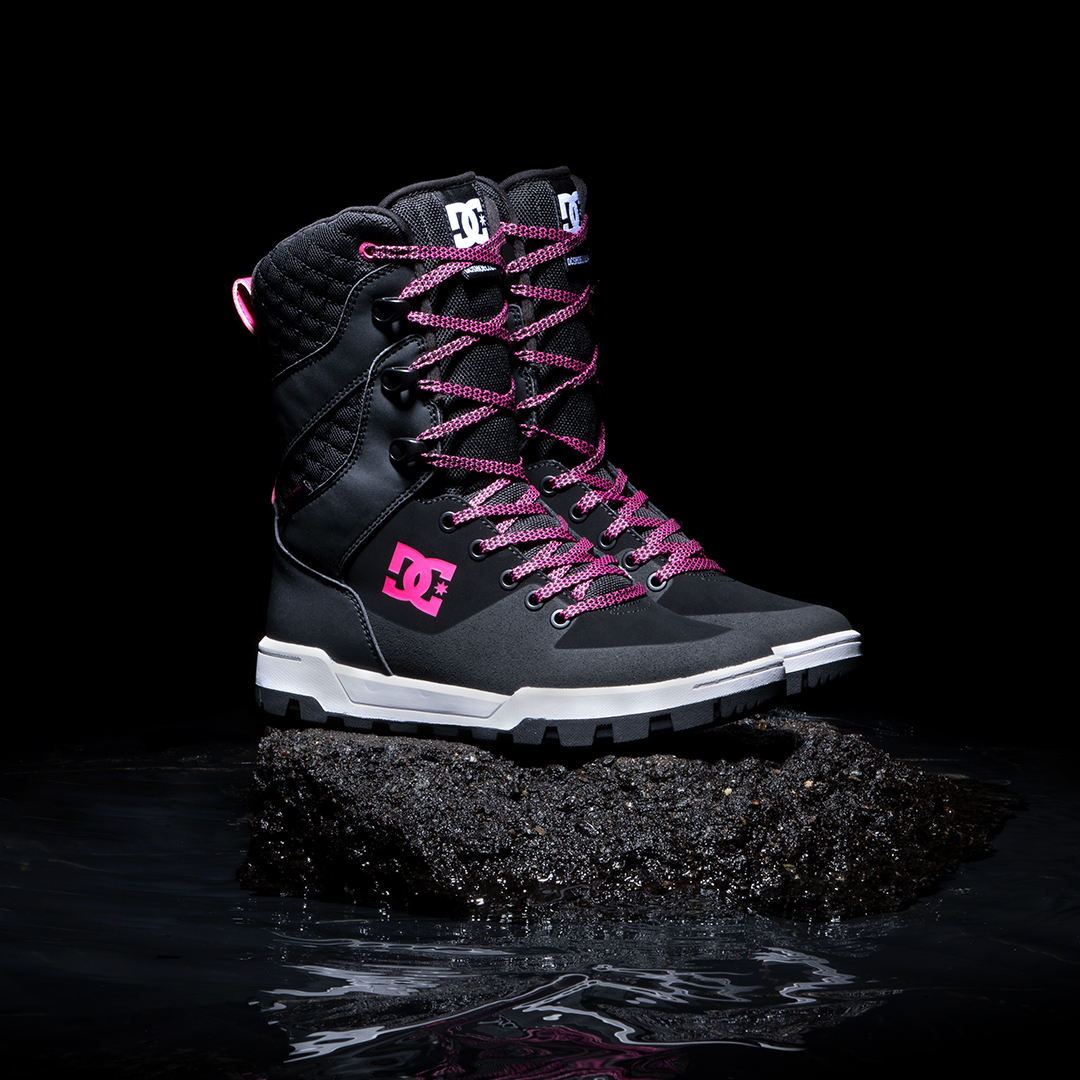 We took the women's boot to the next level with the ultra-tall Nadene. A bold style with durable, all-weather construction, the Nadene is your new go-to, no matter what winter throws at you.

SHOP THE NADENE