DC X Black Sabbath Sweepstakes
October 30,2021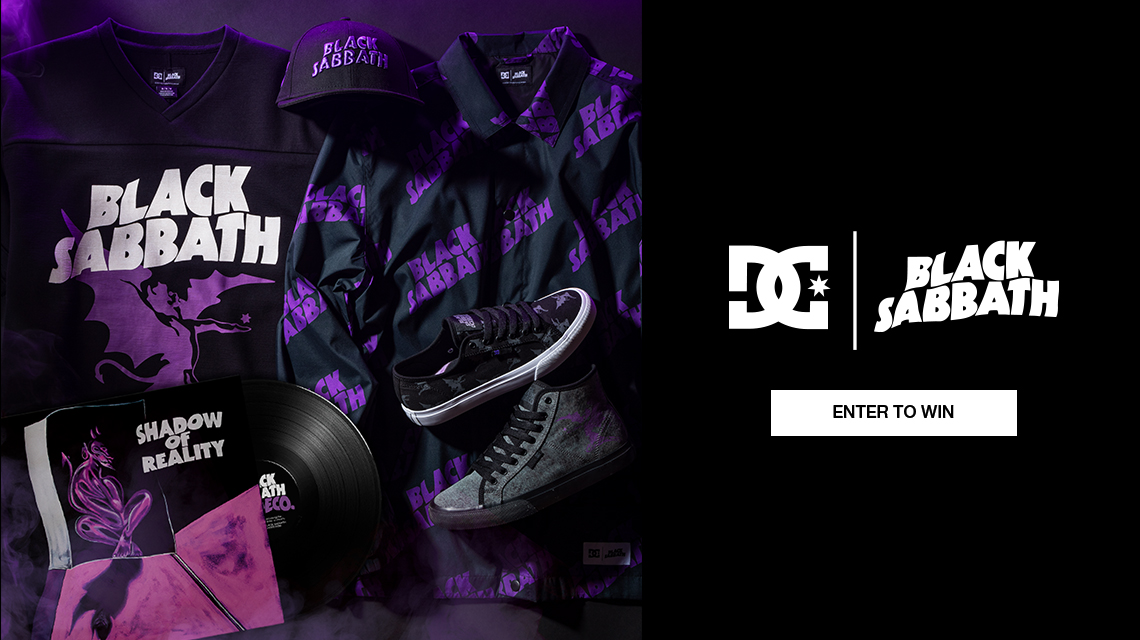 ENTER FOR A CHANCE TO WIN THE DC X BLACK SABBATH SWEEPSTAKES!

Winners to receive DC x Black Sabbath Collection, consisting of the following:
Pair of DC X Black Sabbath Shoes, DC X Black Sabbath Tee, DC X Black Sabbath Hat and
Limited-edition tribute album Shadow of Reality on vinyl - covering Master of Reality track for track.
3 Total Winners will be selected.
CONTEST IS NOW CLOSED