HIT & RUN 2017 WHISTLER, CANADA RECAP
April 04,2017
The final stop of the 2017 DC Hit & Run Banked Slopestyle series in Whistler Blackcomb went down over the weekend. The event showcased 60+ of BC's local crushers on a whirlwind of a course that specialized on speed, steep and deep berms, and snowboard trickery. Under variable weather conditions, the Whistler Blackcomb natives battled it out in what was arguably the most demanding course of the series. But in the end it was Mikey Ciccarelli taking home the cheddar in Men's Pro, Brooke Voigt for Women's Open, Jaden Chomlack for Men's Open, and Tosh Krauskpopf for 15 & Under.
"DC Hit and Run deftly combines the elements that define our days spent snowboarding at the resort: calculated turns and launching off jumps and onto jibs. It's a contest unlike any other in snowboarding because it celebrates the act of carving down the mountain, a simple act that is so integral in the substance of being an accomplished snowboarder, as well as the style inherent in snowboarding's freestyle heritage. Having the three-stop series culminate in the spring event at Whistler Blackcomb is an ultimate location for the banked slalom-slopestyle amalgamation because Whistler is home to such incredible all-around snowboarders--both turning and spending time in the air are paramount to the snowboarding community there. DC Hit and Run continues to grow each year as a beloved contest within the calendar year because it is accessible for snowboarders of all stripes and lionizes all the elements of the sport that not only do we hold dear, but that are paramount to the overall progression of riding." - Mary Walsh / Snowboarder Mag
Photos: Mary Walsh (@walshmt) / Snowboarder Mag (@snowboardermag)
The DC Hit & Run starting deck was the place to be this weekend. Great tunes, good people, and an amazing local vibe.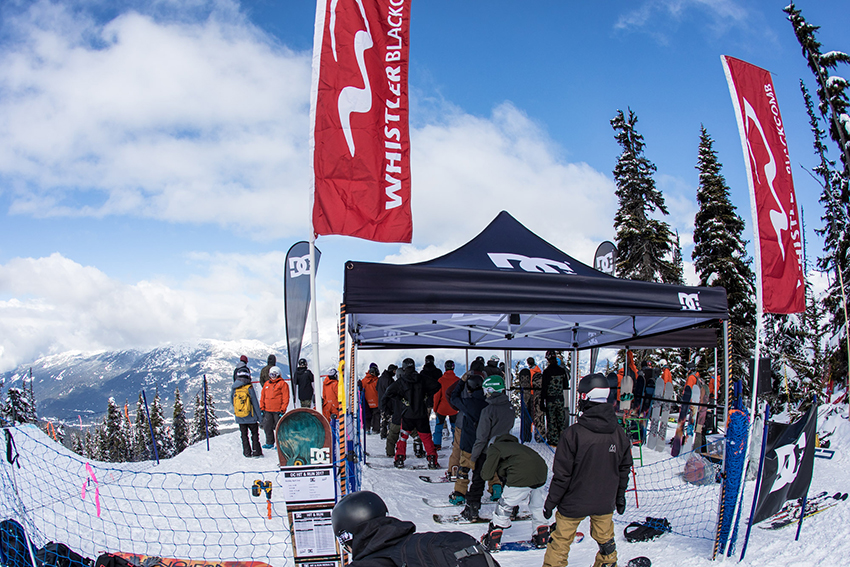 Big thanks to Underground Tuning for coming out and dialing in all the competitors with free pro-grade tuning and wax upgrades for the event.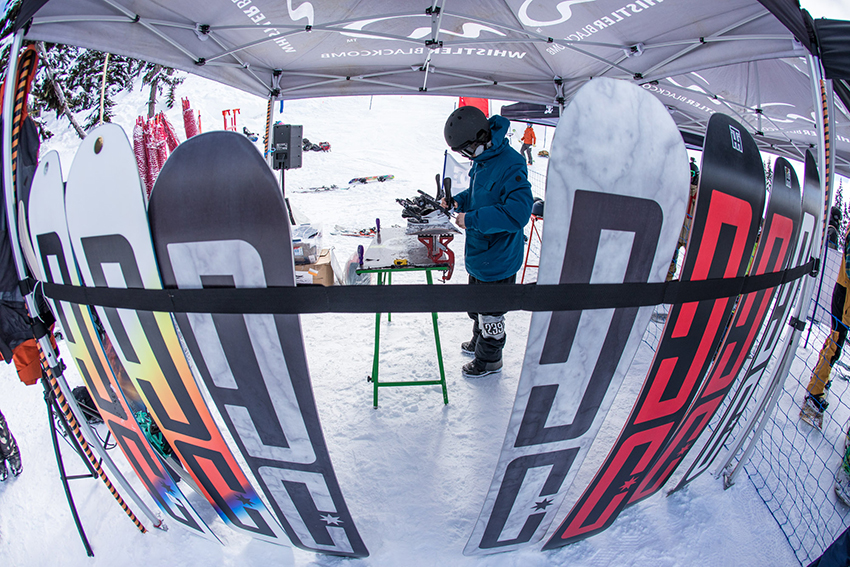 The gap drop-in starting gate was a big hit. Hop and drop, and hope you don't belly flop.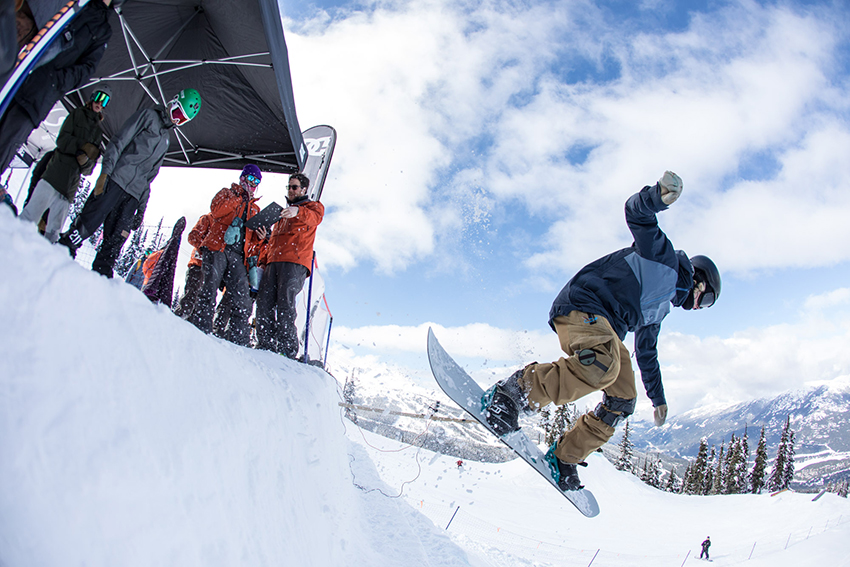 This unknown rider had one of the smoothest back seven tail grabs of the day. Grip that tip.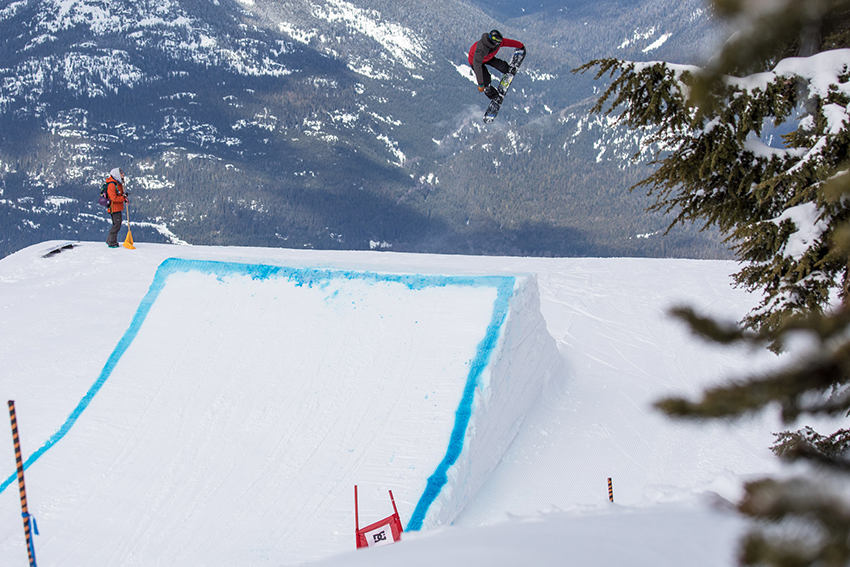 Mikey Ceccarlli absolutely crushed it all day with fast turns and elite jumping trickery.
Derek Molinski proving style matters with this tweaked out method off the judged kicker.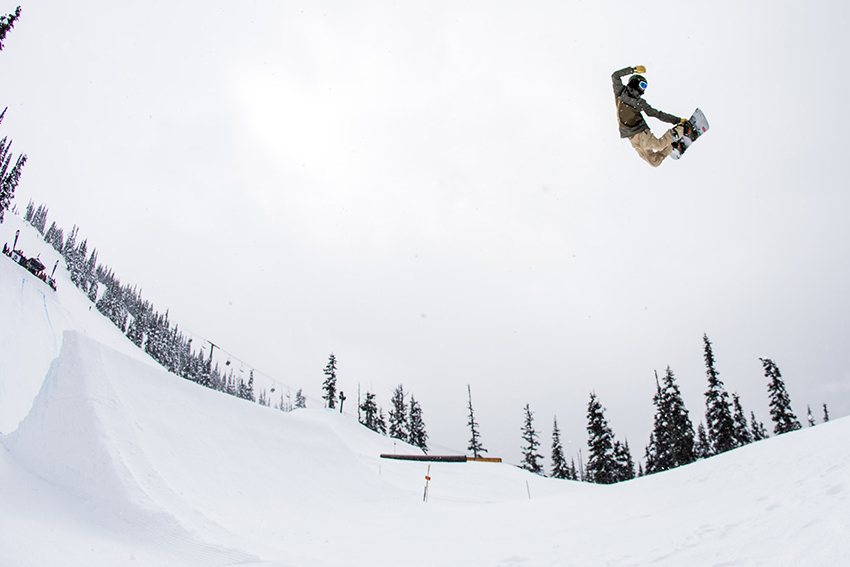 "That's was the fastest, and most fun I had all season. It was a real treat to race against some legends on an amazing course." - Derek "DMO" Molinski
he turns had great flow, which had all competitors ripping through the course and top speed.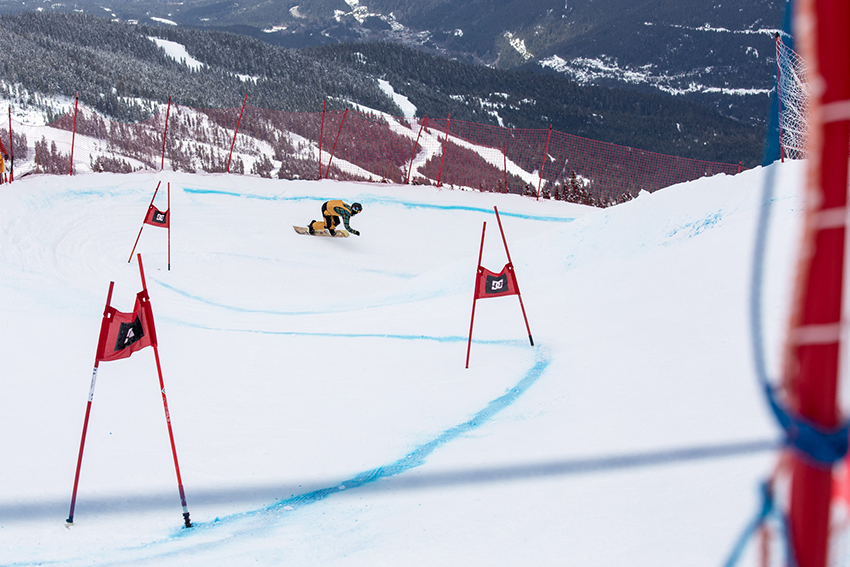 "I think the DC Hit and Run is a super rad event, combining all areas of snowboarding makes it so fun! Whistler Parks did a great job on the course this year so it made for an awesome event! " - Mikey Ciccarelli
Eliot Cantton rode fast and crushed the rail section, landing him in 4th place Men's Pro and $500 bucks to spend on countless caesars and poutine.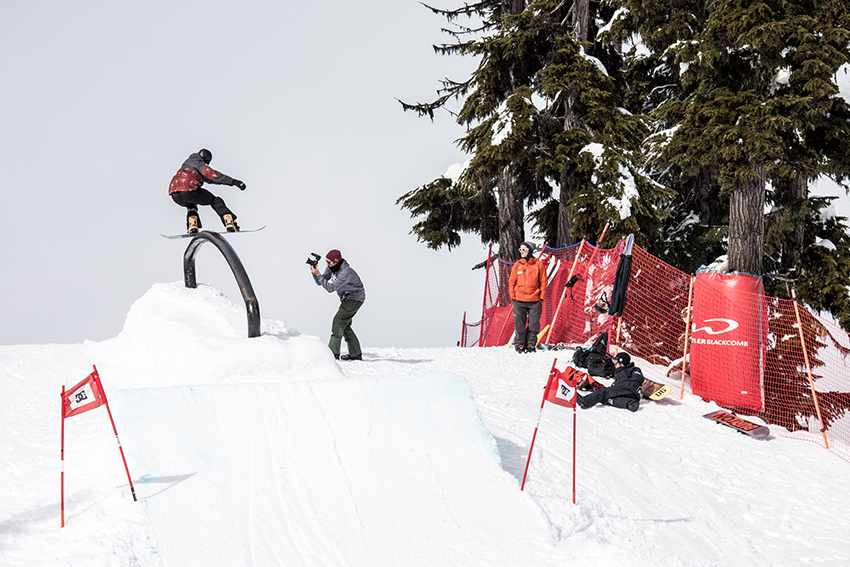 The Whistler Blackcomb park staff killed it with deep fast berms which had everyone smiling and catching their breaths.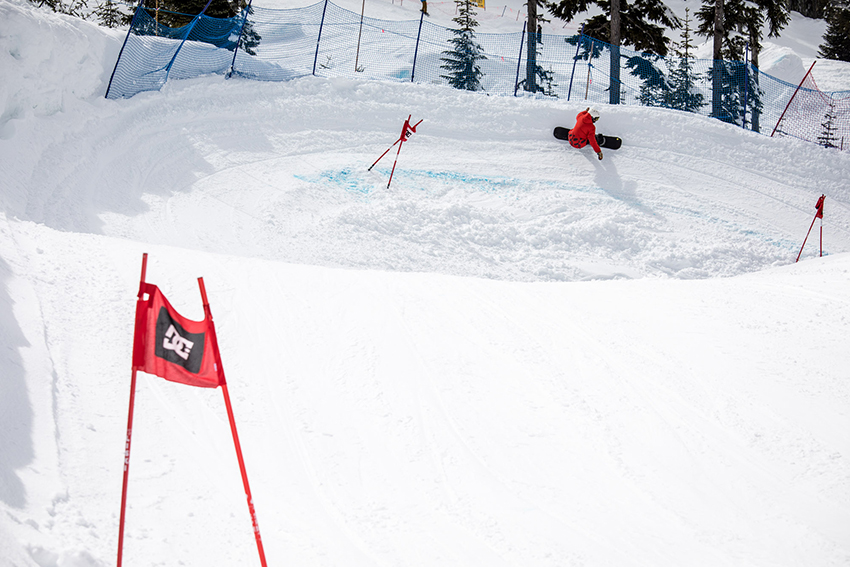 Noah Eccles tucking it through the berm-drop to sending it on the high-speed hip.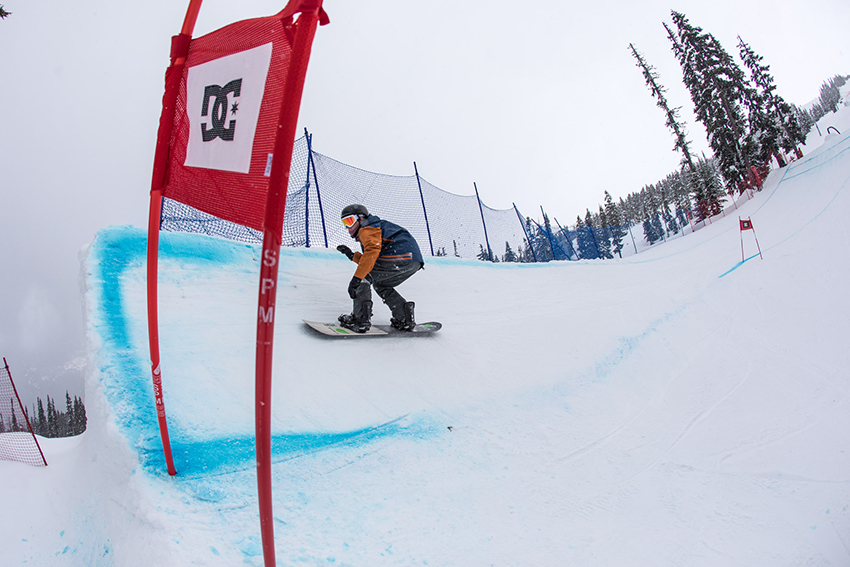 The drop off the berm into the hip was a killer but these Whistler locals handled it with ease.
Crowd behold, style comes from within.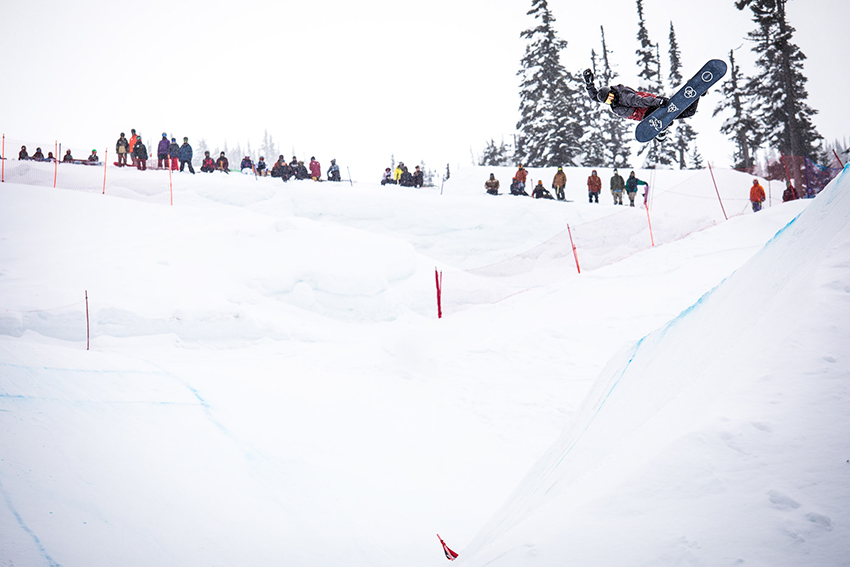 DC Snowboarding's Iikka Backtstrom held on tight through the pipe.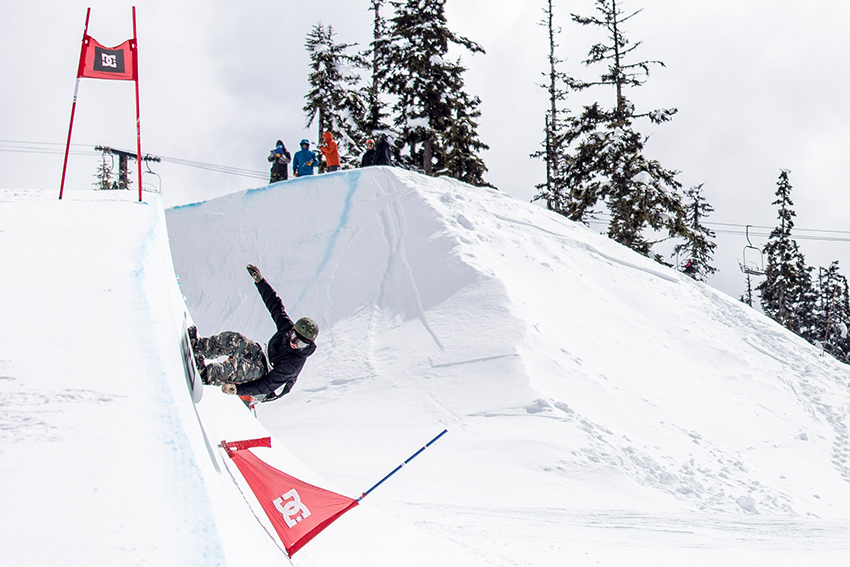 Drink Water's own Austin Smith graced the course with his presence during day one of training.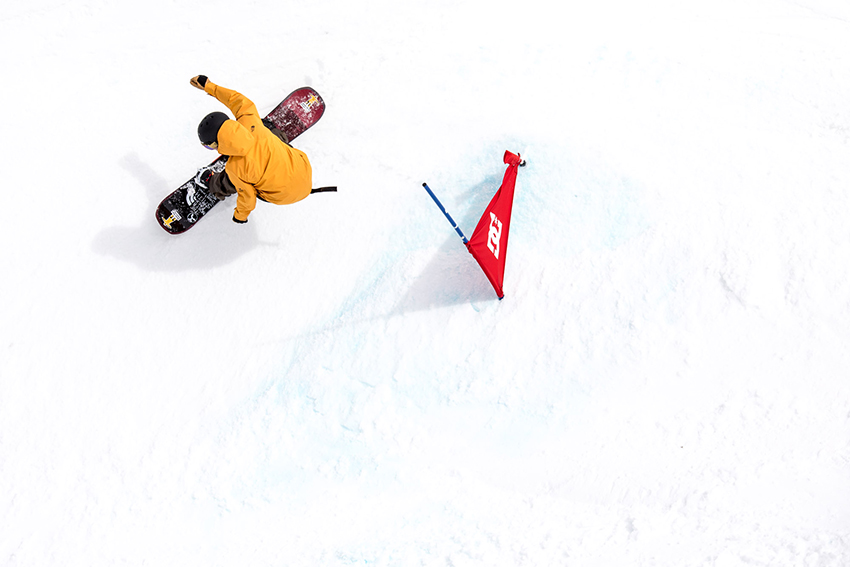 "When everyone and their dog seems to be doing a bank slalom these days, it's refreshing to see DC keep things more creative. The DC hit and run is a challenging course that rewards riders who are skilled all around. Kudos DC, kudos…" - Karl Jost / Society Snow & Skate Shop" - Karl Jost / Society Snow & Skate Shop
The 15 & Under kids absolutely killed it. The future of Snowboarding looks good in their hands. 1st place Tosh Krauskopf, 2nd Place Zakk Harman, and 3rd place Brendan Keuling.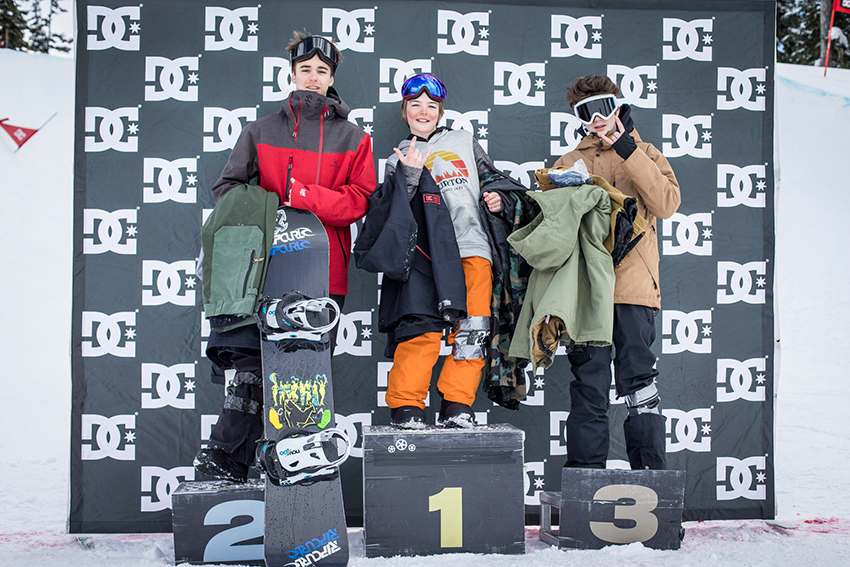 The Men's Open category started at 16 years-old but they all rode like seasoned veterans. 1st Place went to Jadyn Chomlack, 2nd Place to Darren Smith, and Rodney James holding it down for 3rd.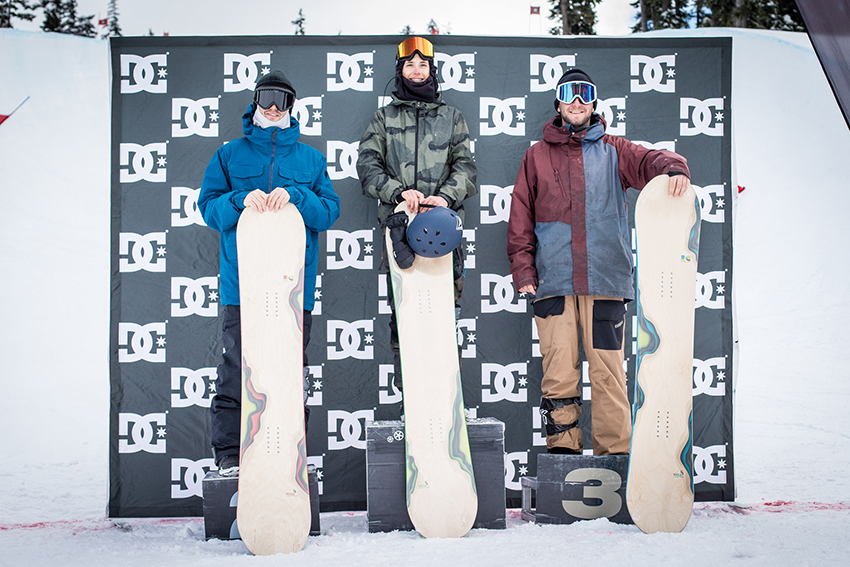 Brooke Voigt rode away with the Women's Open category, followed by Gillian Andrewshenko in 2nd, and Mutsumi Ido in 3rd place.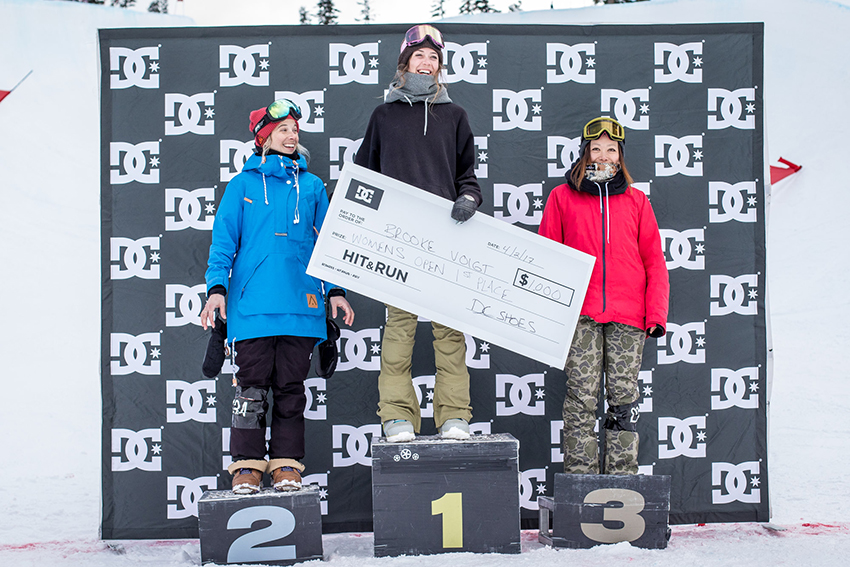 At the end of the day it was Mikey Ciccarelli winning both Best Trick with a smooth cab 9, and 1st place Men's Pro.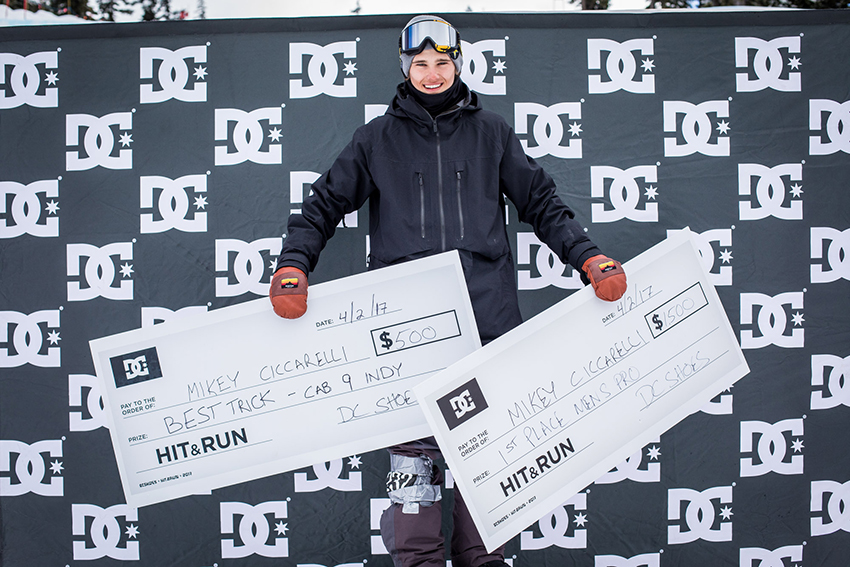 The event brought out Whistler legends Devun Walsh and Iikka Backstrom who had crushed it with smooth runs and high fives.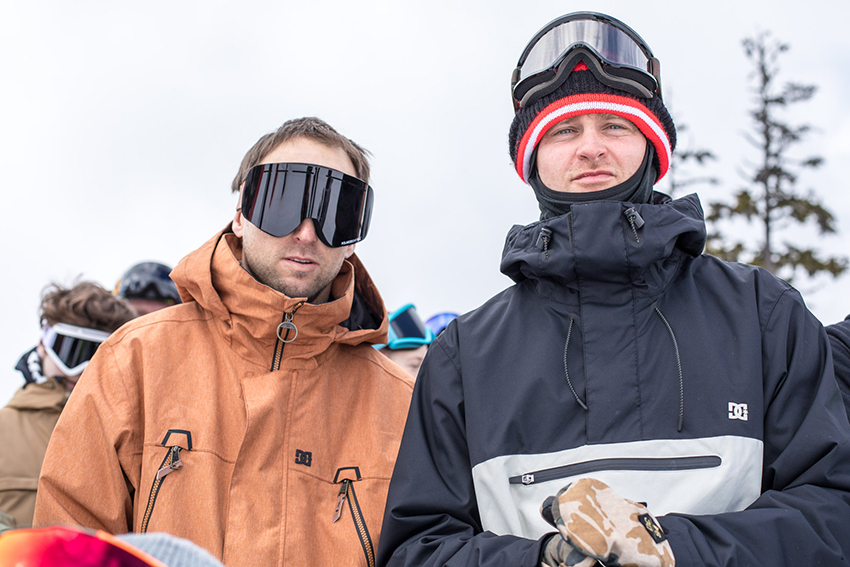 "Truly amazing to have the final DC Hit & Run event of the year at my home mountain in Whistler. After being hurt and having to judge last year, I couldn't wait to actually compete this year. There was such a great turn out and everyone had so much fun, looking forward to many more!" - Devun Walsh