Win This EMB Prisma Trophy Snowboard
February 02,2022
Here's your chance to win a beautiful piece of wall art. DC is excited to giveaway an EMB x Prisma Trophy Snowboard made from recycled skateboard decks as shown in our Artist Series Video. The top sheet was created by Nick Pourfard and sent to the Mothership in Austria, Germany where it was pressed into a board.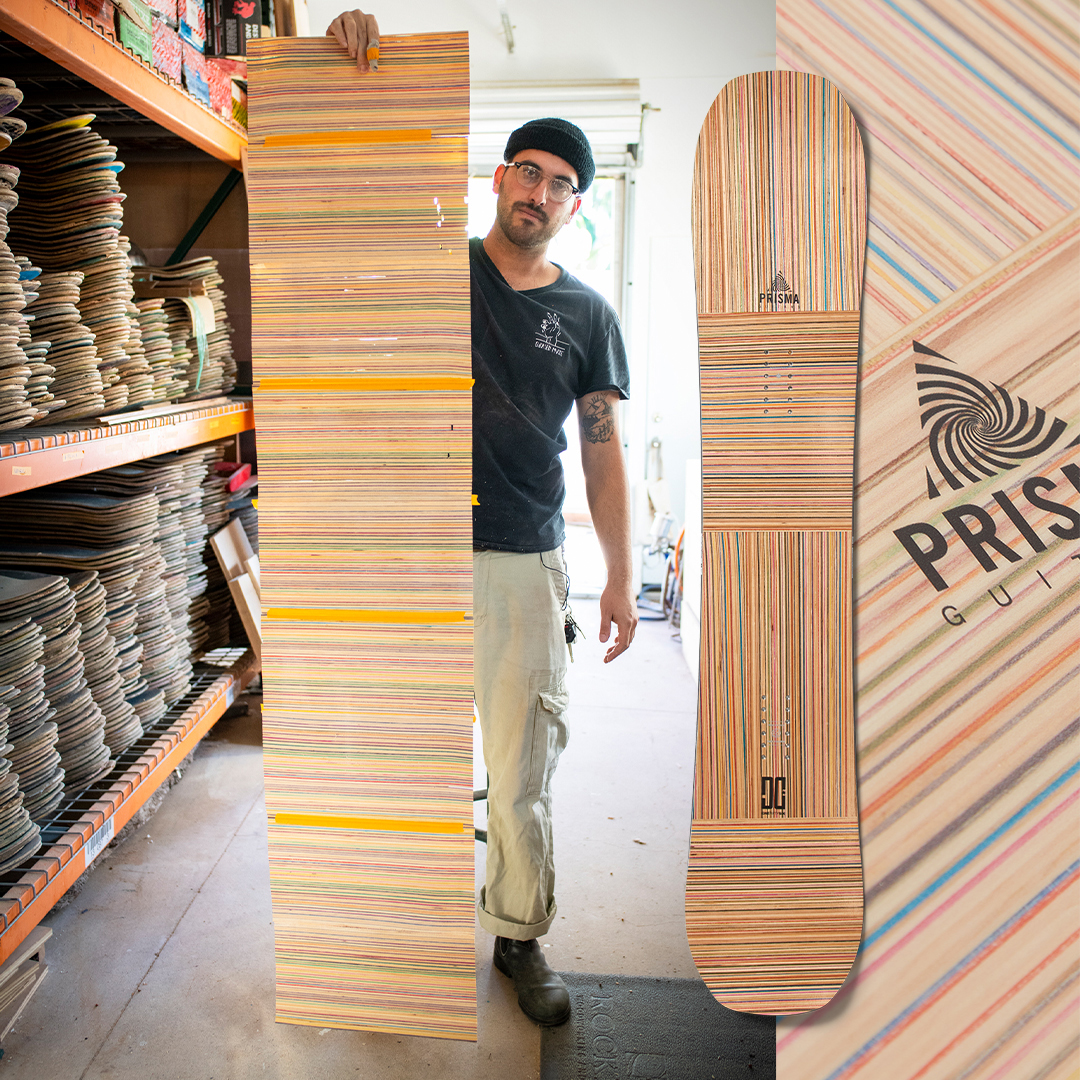 To win this board follow these steps:
1) Follow this link to Instagram
2) Follow @dc_snowboarding
3) Leave a comment and tag 2 friends on most recent EMB X Prisma post
3) You're IN!
Winner will be selected on February 10th. Good luck.

Learn More and Watch Video on this Artist Series EMB Snowboard.

Disclaimer: This board is a piece of art. *DC does not suggest you ride the board. If the winner decides to mount bindings to and ride the board, DC bears no responsibility for any resulting damages or injuries.
Legal Rules